Bournemouth has seen a significant increase in the amount of already existing shops offering gaming themed nights with a host of brand new shops dedicated to everything game related starting to open their doors.
In the past five or six years Bournemouth has become host to a large amount of diverse gaming shops.
Ranging from hobbies and crafts gaming with tabletop games like Warhammer, to video game shops offering both the classic retro games and the new, modern style of gaming.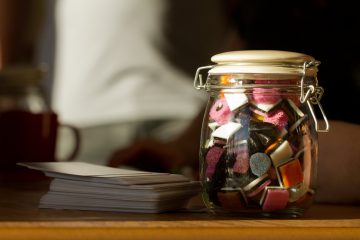 Events Organiser for the Fighting Game society, Bradley Wyatt, said:
"There is a monthly games night every month at Sixty Million Postcards, Warez Gaming among plenty of other places for people who just enjoy games."
Warez Gaming is a store which offers customers the chance to play a game of their choice with the majority of games on offer being retro.
They also host weekly tournaments for trading card games like Magic the Gathering and Pokemon.
With trading card games also starting to become a big trend again, Wyatt added: "A Weiss Schwarz network is being set up at Bournemouth University. It's an anime card game that:
"Could be quite interesting to those who are looking for something new"
It is not just video games and card games which are becoming increasingly popular.
Back on the 18th November 2016, a crowd funding page was set up for a local project in Bournemouth called "Coffee & Dice" which offers customers the ability to play board games with friends whilst enjoying hot drinks.
Find out more:
Five of the best gaming cafes/bars in the UK
Interview with Jessica Hancock, co-founder of Coffee and Dice