Image courtesy of Swindon Advertiser.
In tracking down former Ice Hockey players of Bournemouth Stags, the name Daryl Lipsey, was one of significance. He shared his experiences during his time at Westover Ice Rink. 
Originally from Battleford, Canada, Lipsey began ice skating at the age of two and by seven his career in ice hockey had begun.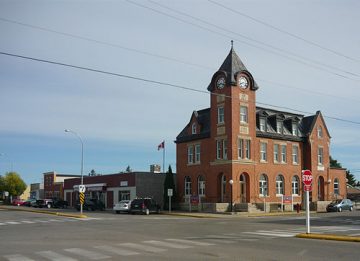 In 1984, at 20 years of age and due to depart to Stuttgart in Germany, his contract fell through. Instead, he was offered and accepted a place with Bournemouth Stags as one of the teams three allowed imports. His first word's were one's of surprise "they play ice hockey over there?" Then on arrival, he was shocked at what he thought was a practice rink which actually happened to be the Stag's home rink!
Two year's later, Lipsey transferred to the newly-formed Swindon Wildcats.Sporting the number 14 jersey, he shone a bright light on Swindon Wildcats as player-coach for nine years.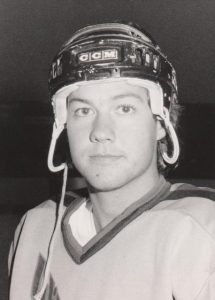 Headhunted, he joined Manchester Storm in 1995 as player and assistant coach, enjoying a short-lived string of success. He became the Storm's Head Coach for season  2001-2, before financial hardship caused the team to disband.Lipsey's endless days of goal scoring may have come to a close, but his love for ice hockey is far from over. 30 years later, Lipsey continues to uphold a legacy by the nickname of 'Mr Swindon Hockey'. Lispey will be buckling up his boots and returning to the ice once again to celebrate Swindon Wildcat's 30th Anniversary in a game of Legends v Wildcats.
Below is the full interview:
Article– Bournemouth Demands New Ice Rink
Photo Gallery– Iconic Photos which Commemorate the Closure of Westover Rink