Dr Deborah Gabriel, Founder and Chief Executive of Black British Academics; an organisation working to enhance race equality across the higher education sector spoke to us on the social education program meant to teach young children about racism.
What do you think about children learning about racism and privilege?
I think that given the prevalence of racism and how deeply it is entrenched in society, that it's not a bad thing to raise awareness of it. Some people might feel that it's not appropriate to teach children about it but it depends on what kind of approach will be used.
Where do you think children get these preconceived notions about race?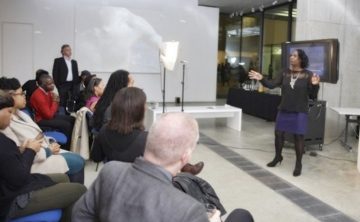 When race was constructed in the 18th century it was based on ideas that people of different skin colours had different characteristics. White people had all the virtuous attributes and people of African decent had all the negative ones. Those ideas persist even in the 21st century. So people who are privileged either don't see the inequality or the racism because it doesn't affect them or they do see it and don't really care. That's how children say their parents have told them negative things about children of other ethnicities.
Dr Gabriel gave her thoughts on the education system focusing on issues of race.
You can see then why the education system is trying to offset against that racism by trying to build into social skills that these inequalities exist but they're not necessarily right. They're just trying to counter the racism that racist people put into their children and point out that we are all equal sometimes people aren't treated equal but that's not a very good thing.
Read More: Children Given Lessons on Racial Privilege
Five Black Activists You Should Follow On Twitter