So why did you choose Modernism for your latest exhibition?
Well we've got some fantastic work here, not only by nationally known names but also some fantastic loca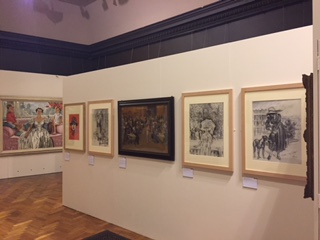 l artists. Also, there's a bit of a buzz around modernism at the moment.
Does modernism make up quite a big part of the Russell-Cotes Gallery?
This the first exhibition we've done on modernism. We have this gorgeous collection of work from the 20's up to the 50's. It was a good opportunity, a rare oppurtunity, to get some of that material out.
Are you still appealing to the public to raise money for renovations to the conservatory?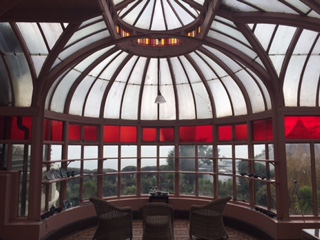 We've got to try and raise £130,000. We've got some money toward that but we are really trying to raise quite a lot of money still to renovate the conservatory. We are right here on the seafront with all the storm damage and sea air. With climate change, more of these extreme weather situations are happening, which really doesn't help. If we can't get the money raised for it, it'll have to be closed off to visitors, and people love sitting in there and looking at the wonderful view.
Looking to the future, is there anything interesting coming up concerning the gallery?
Well we're going to have a modernism weekend on the 18th-19th March and we'll have some music from the era, fashion and some speakers. After this exhibition, we're doing a project with the local lgbt community. It's a co-curated exhibition to coincide with the 50th anniversary of the partial decriminalisation of homosexuality.
Article Based on Modernism Exhibition at Russell-Cotes