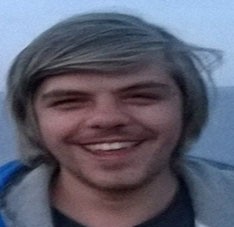 In this interview Pitt, Editor-in-chief at Pressa2join, discusses some of the highs and lows of meandering though this new digital  frontier, his thoughts on independent developers and what challenges he faces moving forward.
Buzz: So, how did Pressa2join start and what made you want to continue with it after its conception?
Pitt: Myself and my partner Paula created PressA2Join in 2014. With 30+ years of video game experience between us, we decided to create a website centred on our niche. Originally, PressA2Join was an Xbox only site: we started out as a team of 2 but have established a team of staff writers over the course of the last 2 years who help to not only promote our name, but push our brand in the right direction. Our pure love for all things video game related was a driving force in our desire to make a success of the website, it's something we know so well and becomes somewhat of a second nature.
Buzz: The digital space is crowded with sites very much like yours, how would you say pressa2join stands out among the rank and file enthusiast press sites?
Pitt: What separates us in the minefield of online publications is our unique take on editorials, in addition to our monthly featured developer interviews (Developer Focus) which help us to stand out amongst the crowd.
Buzz: So you believe you can raise awareness of smaller developers then? That's pretty noble of you…
Pitt: I believe smaller independant websites have a lot to offer readers, they have the ability to cover lesser known titles that maybe the bigger companies might choose to ignore and can be a great platform for newly formed studios to push their game out into the spotlight.
Buzz: Whilst running pressa2join, have there been any stand out moments for you that you otherwise would never have had the opportunity to experience?
Pitt: The ability to speak freely with so many of the industry's highly respected developers and publishers is a massive excitement for any video game enthusiast, which we all are.
If I had to choose a defining moment that, we as a team are most proud of I would have to opt for our first featured interview with The Witcher creator, CD Projekt RED.
Growing up in an age of the Commodore 64, it's something I never expected to find myself doing on a daily basis but [I'm] equally proud and honoured to be a part of it.
There is a certain position within the medium that I have in mind for our future… if I didn't believe in it, I would walk away."
Buzz: We've talked about the highs, what about the lows? Have you ever been on the brink of simply packing it in and if so why and what stopped you from doing so?
Pitt: Running a website is full time thing and it can be extremely tiring at times. In the beginning, no-one knew of us, we would reach out to developers or publishers and be pushed aside or ignored, it's not a nice feeling, but it's how you handle those moments that determine where your business goes in the long term.
Buzz: Just how far has the pressa2join community expanded and how has the digital space aided your growth?
Pitt: Our first 12 months exceeded both mine and Paula's expectations. We went from a one platform digital publication to covering all major platforms, something I'm extremely proud of.
We have a semi-successful YouTube channel (which is currently in the midsts of being run on a more full time basis) and are growing on all sides of social media.
Currently we have close to 2000 subscribers on YouTube, an area we wish to focus more attention on and have over 3000 followers on both Twitter and Facebook, who follow our daily news articles and support us wherever they can. Obviously, we'd like those numbers to grow and I'm sure in time, they will.
What's the vision going forward? Where are you looking to take pressa2join?
Pitt: I'm not going to sit back and say "We're going to be the biggest website in the world!", because we're not, I'm a realist.
[That being said] there is a certain position within the medium that I have in mind for our future and I believe it's achievable: if I didn't believe in it, I would walk away.
Video Source: https://www.youtube.com/watch?v=vBL08CD2d7Y
Related Articles