Bournemouth's new leisure complex is set to transform it's town centre in January 2017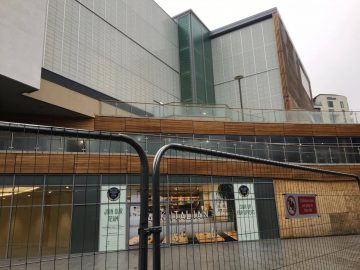 The brand new BH2 Leisure Complex will be unveiled in early January, next year. The complex will boast an extensive odeon cinema, as well as a range of exciting restaurants such as –
Nando's, TGI Fridays, Chiquito, Las Iguanas, Joe's Kitchen and Handmade Burger Co.
Other restaurants that have been confirmed, include –  Bella Italia, Prezzo, Ask Italian,  Coast to Coast and Frankie and Benny's.
The Legal and General-funded site, is situated opposite the recently opened Hilton hotel, over looking Bournemouth's picturesque gardens.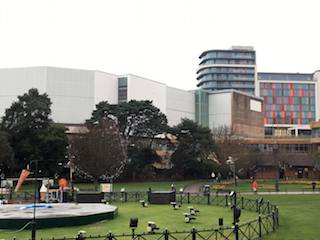 The complex includes 10 Odeon cinema screens; which is claimed to be the largest cinema on the south coast.
A 175 space parking bay will also be featured with the leisure complex.
The new complex had some controversy with the locals earlier in the summer, when it was revealed that one of the restaurant's bars will continue to stay open as early as 1 in the morning.
This fuelled some disagreements with locals, who were worried that it will provoke disruptive behaviour in the area.
However it seems that the focus remains on the benefits of the new complex.
A 53 year old local man named Hayden states that the new BH2 leisure complex will "attract all ages" and that the variety of restaurants in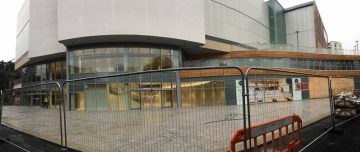 the complex is "something Bournemouth needs".
The complex will no doubt be popular with students too.
Student, Summer Crossingham says, "I think the new complex will attract everyone. It's location is great, which really benefits Bournemouth's town centre".
The BH2 Leisure Complex still has construction yet to be completed but will open it's doors January 2017.
TIMELINE: Bournemouth's changing town centre
GALLERY: View how Bournemouth's town has changed