The recent protests against government proposals for university reforms, amongst other issues, show students' concern. However, the notion that young people do not actively engage in politics persists.
The turnout among young people aged between 18-24 in the EU referendum was almost double the level that had first been reported by a Sky News data poll, a report by the Guardian shows. The new findings were based on detailed polling conducted by Opinium, which was analysed by Michael Bruter, professor of political science at the LSE. The data suggests that turnout amongst this age group was at 64%. However, voter turnout for those aged 65 and over was at 90%. A feeling of unimportance hangs over many young people as a result of the referendum. Though, it is important that young people are not discouraged and more engage in elections and referendums hereafter, so that their voices can be heard, whatever decision they decide to make.
I interviewed two students from Bournemouth and asked about their take on the EU referendum and the political issues that concern them.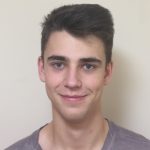 Dishonesty in politics only creates more distrust and more disengagement
William, 18, said, "Unfortunately, I was unable to vote, but I would have voted remain. However, I do feel as though the campaigns on both sides were not run appropriately. There was scaremongering in both camps. Dishonesty in politics only creates more distrust and disengagement".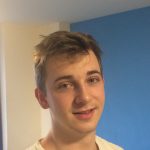 Ben, 18, also a student from Bournemouth had the opportunity to vote and took it with both hands. "I voted leave. I think that the costs of being a member of the European Union outweigh the benefits. I feel that the money we supply to our fellow nations can be better used to help ourselves.
Though they had different opinions on the EU referendum, both agreed on the importance of politicians engaging youth by talking more about the issues that concern them. William said, "I think that the government needs to do more about youth unemployment. Universities provide help to increase our employability, but many young people still struggle to find work after graduation".
"I think that politicians should also try and change their approach and convey what they believe in a sincere manner. This would help to create a better rapport with all voters, including young people."