Bournemouth has continued to thrive since Lewis Tregonwell, the founder of modern Bournemouth, came to town in 1810.
During the first few years of the 1800's, only an inn stood in the heart of Bournemouth's town centre; which is very different to the energetic square we know today.
By 1838 Bour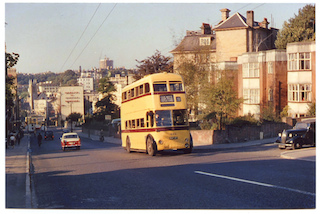 nemouth attained it's first church, previously, people had to travel to Poole or Christchurch to worship. The church has since been demolished, but by looking at the Debenhams store in the square, you will have a rough idea of where the church once stood.
During the early 19th Century of Bournemouth's development as a vibrant town centre, the trams were the easiest mode of transport, with tram lines running throughout town. Click here to see one of the first trams in action.
Bournemouth also held the title as the second largest trolleybus system in southern England, after the London System.
Westover Road's odeon cinema was previously known as the Regent theatre in 1929 and later, the Gaumont from 1949–86. During this time, live performances were held, hosting starts such as, Ella Fitzgerald and Dusty Springfield and most famously in 1963, the Beatles.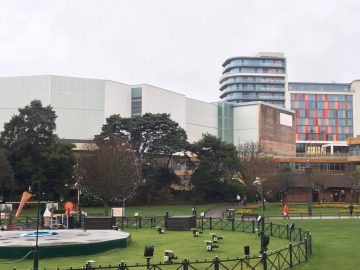 In the 21st century Bournemouth continued to flourish. In 2003 Castlepoint Shopping Centre opened, as well as the new Bournemouth Library.
By next year, Bournemouth makes way for another change in it's town centre, with the opening of the new BH2 leisure complex. Find out more here.