The opportunity to provide a Christmas market has been taken into the hands of Stanley Reeves', S&D Leisure, as the main organiser of the event. Despite the organiser's efforts, visitors have responded with critical remarks towards their expectations of the market.
Since the "Alpine" market opened in 2007, it has brought in many tourists and sparked a rivalry between Bournemouth and the famous markets of Winchester and Bath.
As of November 18th, the twinkling lights switched on, and residents and tourists started browsing stalls, including the likes of bratwurst sausages and chocolate churros.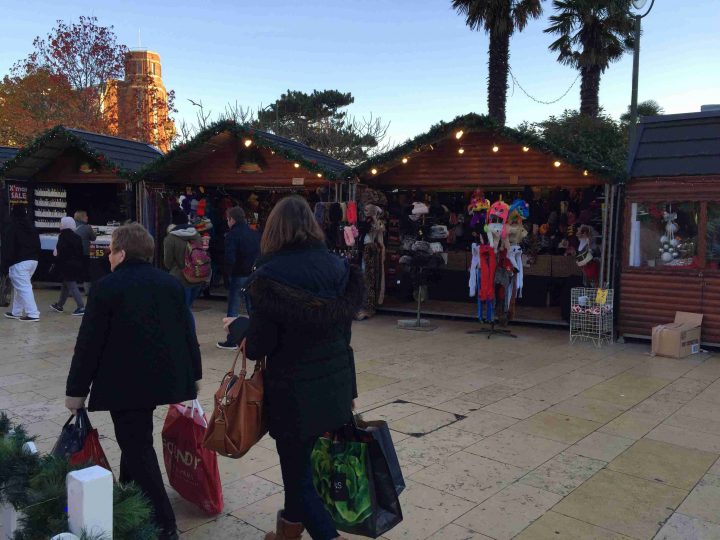 Visitors of the Christmas market have been pleased with the stalls provided. However, complaints were made about the lack of entertainment.
Lynn Hill, from Somerset, stated, "It's brilliant. The only thing is that last year they had a stage with live music on." Her husband, Bernard Hill, also said,
This year they don't seem to have any entertainment like that."
The Moose Bar has presented music performances, but a stage has not been provided like last year.
Stall workers have been commented on by another visitor.
Helen Courtney, said, "Some of the store holders can be a little pushy. You want to browse and they're jumping on you… I'd rather be left alone to mooch about."
Despite the disapproving comments, responses containing positive feedback were received.
Ms Courtney from Devon added, "But the Christmas market makes you feel really Christmassy."
Philippa, a nurse from Bournemouth Hospital, was excited about the festivities: "I like the moose bar. We're lucky that we're in the open. I like a bit of atmosphere."
Click on the links below for:
Photo Gallery of Bournemouth Christmas Market
The History of Bournemouth's Christmas Past
All photos taken by Celine Byford
Video included owned by Celine Byford