The great British pub has always it seems, been the focal point of towns in the UK.
But with the rise of cafes, fast food outlets and restaurants, UK pubs are seeing the biggest decline in years.
Local Data Company Figures, analysed by the BBC show the number of town centre bars, pubs and night clubs fell by about 2,000 between 2011-16.
Cafes and coffee shops have gone up by 6,000 across England, Scotland and Wales but Dorset has seen a figure of 241 pubs close its doors including 20 in Bournemouth.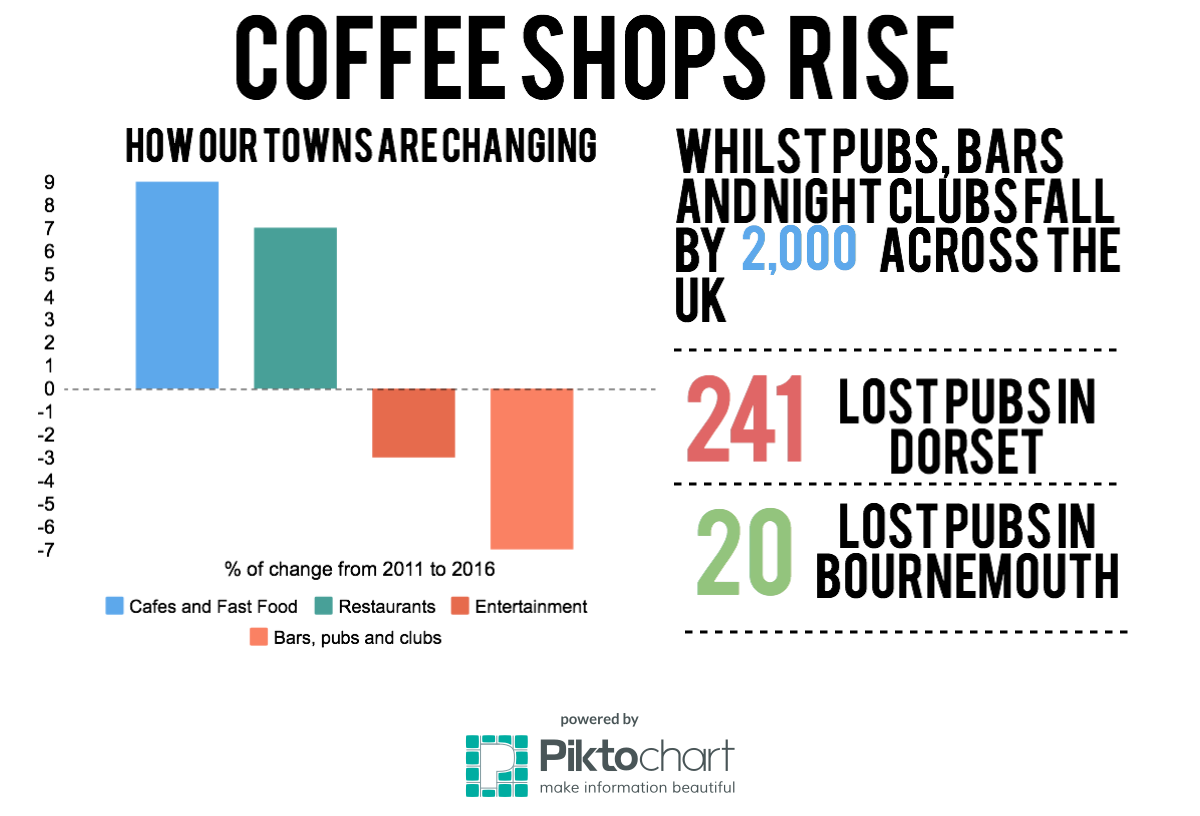 How does this affect Bournemouth?
With over 20,000 students attending Bournemouth University and the Arts University, the question remains whether students would rather opt for a cup of coffee or pop down the pub for a 'swift half' with their friends.
Bournemouth in particular certainly shows a bigger interest in coffee shops, with more cafes in the town than the number of pubs.
According to BBC figures, there has been a 31% increase in the number of coffee shops nationally.
The largest growth areas included lounge bars (116%), cake makers (51%), juice bars (46%) and speciality restaurants.
Click to view

What do you think?
Don't forget to tweet us your view @buzz_bmth
Will traditional pubs be replaced by cafes?