Peter Thompson is the man who wants to make a point about mental health which is going to take 44 marathons in 44 consecutive days in the 44 European countries to make. To prepare, he ran four marathons a week for ten weeks, surpassing the average person's hope to run a single marathon in their life. However, when asked about what the biggest challenge was, his answer was surprising.
"My alarm not going off." he said.
He went from the kid who dodged cross country running to doing odd marathons in Valencia, Barcelona, Paris and Amsterdam following his first one in London in 2009, which had him hooked. His training consists of running 80 to 100miles a week so it's more than fair to say he is an experienced runner, whose biggest fear is the factors he cannot control.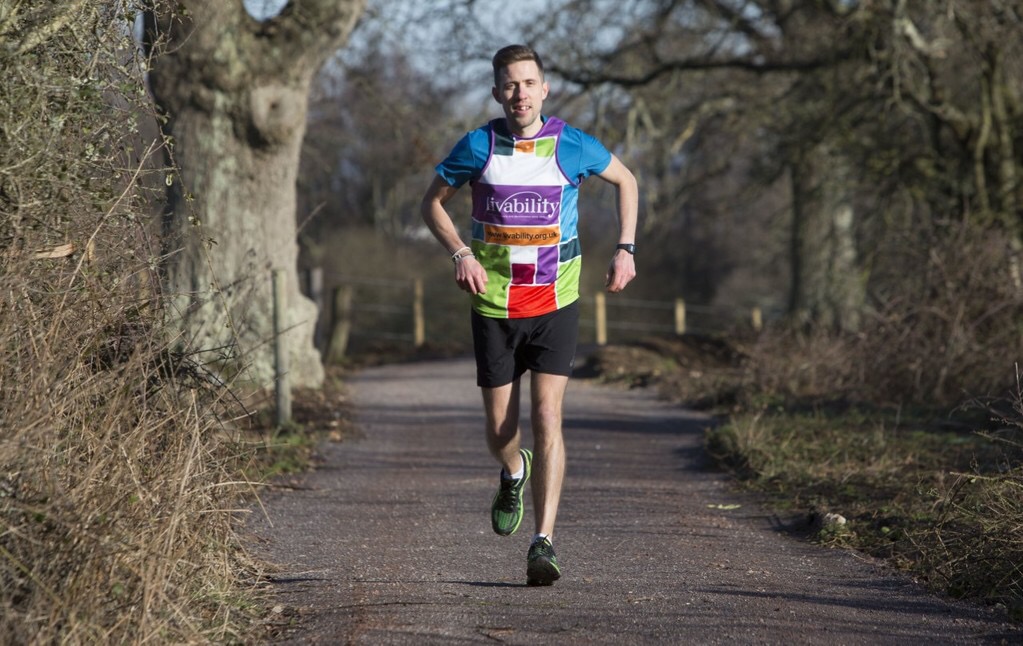 "The thing that most scares me is the logistical side of things," he said, "I feel I can prepare a lot for the running and that's in my own hands but whereas with the travel because I am doing a lot of trains, planes and bus journeys, there's certain things I can't control.
So obviously if a train doesn't go or a plane doesn't go then I have tried to have a back up so if the plane doesn't go, there is a train I can take and if there if the train doesn't go then there's a bus I can take."
So far he has raised £2,500 for Mind, a national charity supporting those with mental health, and Livability Holton Lee, a wellbeing centre where you can garden as a form of eco-therapy.
His biggest challenge starts April 1st in St Petersburg, Russia, then he aims to be in London for the 23rd and finally end up in Lisbon, Portugal for the final leg.
Running is massively beneficial on mental health as it reduces anxiety, encourages socialising, increases appetite improves sleep and confidence.
He said: "I have had time where I have had to reach out for the support of others and running gives me that outlet.
"What's got me through this is how supportive everyone has been. I had some amazing messages from people, the charities have been incredibly supportive and friends and family wanted to come out and help me and people who don't run saying they want to run with me. I have a lot in my brain to motivate me when it gets tough"
For more information or to donate, click here.
Photos from Holton Lee