It isn't often you find Bournemouth on the same list as Los Angeles, Vancouver and Sydney.
However, a CNN article has named the sea-side town the 10th most expensive place to live in the world this year.
The article has reported that Bournemouth is one of the 'least affordable major housing markets.'
A total of 406 urban markets from nine countries were analysed (the housing markets of Bournemouth and the whole of Dorset are combined in this survey).
Other nations included Australia, Canada, Hong Kong, Ireland, Japan, New Zealand, Singapore, United Kingdom, and the United States – and the survey used data from the third quarter of 2016.
How does the report work?
The survey scores housing markets by using the 'median multiple' of each housing market.
This is done by dividing the median house price by the median gross annual household income, to calculate the affordability.
The median multiple for Bournemouth's housing market is 8.9 which is above the 3.0 average.
The survey have also released the top 10 most affordable housing markets – the UK doesn't feature.
Infographic showing the top 10 most expensive housing markets.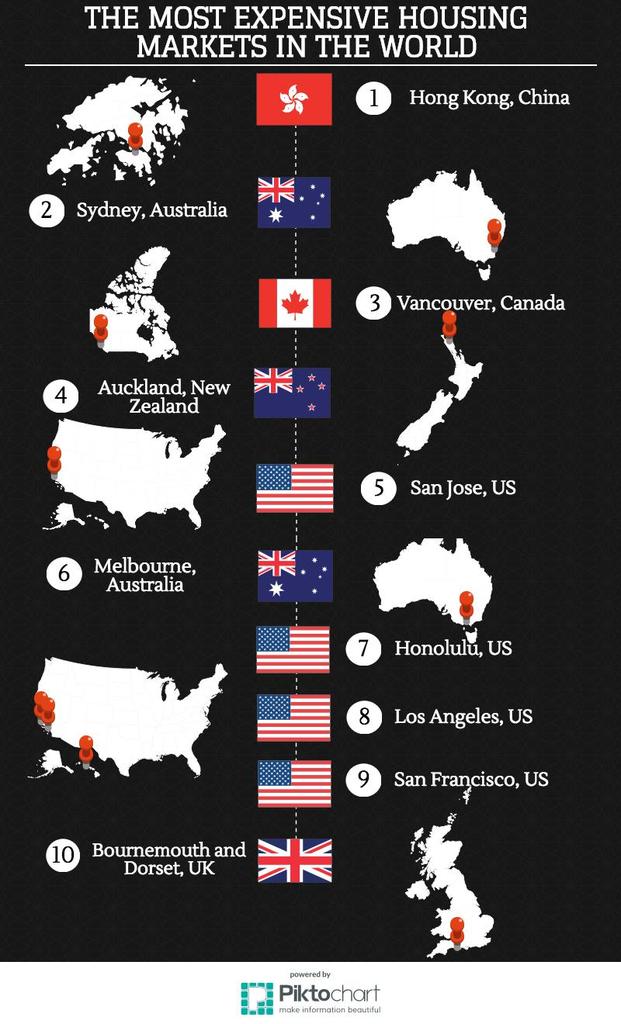 Made by Chloe Desave.
Information from this article has been taken from the 13th Annual Demographia International Housing Affordability Survey 2017.