Extra efforts will be made to raise awareness of cervical cancer across the UK this week, as part of this year's Cervical Cancer Prevention Week.
Running from 22nd to 28th January 2017, the campaign is designed to educate women about the signs and symptoms of the disease.
Known as the most common cancer in women under the age of 35 *, over 3,000 women are diagnosed with the disease each year.
Women are encouraged to visit the doctors should they notice any changes in their body.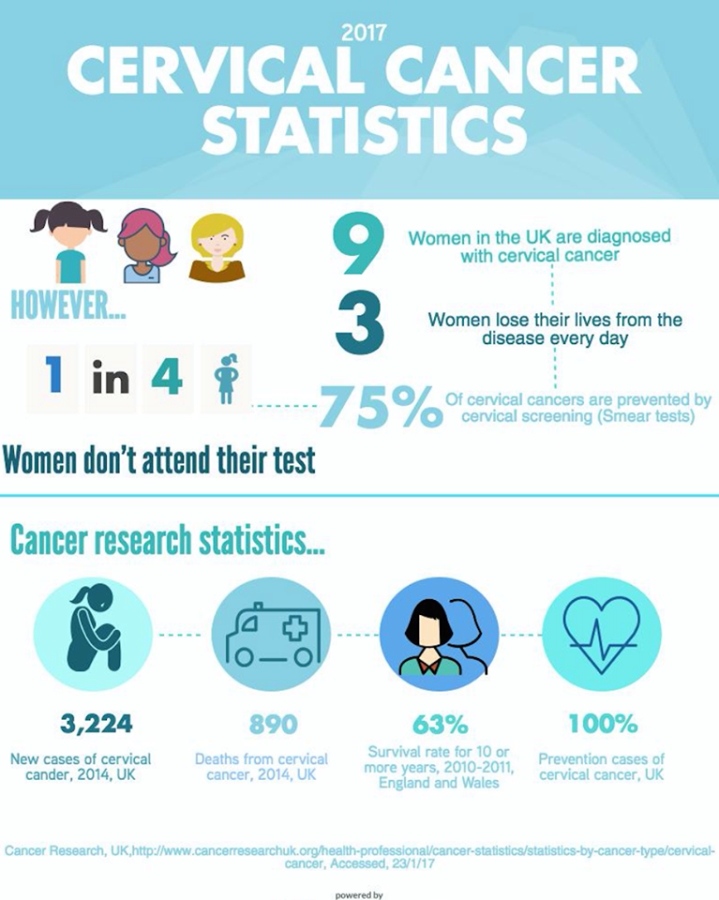 Elisabeth Schuetz from Jo's Cervical Cancer Trust spoke to us about their own campaign, including the #SmearForSmear campaign which was launched in 2015.
In an interview with, Buzz News, Schuetz explains which symptoms are important to look out for, and warns that cervical cancer is often symptomless.
She said: "There are usually no symptoms associated with abnormal cervical cells and not all women diagnosed with cervical cancer experienced symptoms which is why it is so important to attend regular cervical screening when you are invited."
"If you're worried about cervical cancer or abnormalities, Jo's Cervical Cancer Trust is here to support you. You can ask questions by calling our Helpline on 0808 802 8000."
We're incredibly thankful for everyone's support today for #SmearForSmear! 💋 pic.twitter.com/4WjzNsKoSg

— Jo's Trust (@JoTrust) January 22, 2017
Women who are registered with a GP are invited for cervical screening at 25
Some say that the age of smear testing should be reduced to 18, but figures have shown it is women between the ages of 25-35 who are currently not getting tested.
Buzz News spoke to Bournemouth and Poole Community Matron, Kara Winwood who gave her advice.
She said: "There's only so much the NHS can do to get people to go. You can't force people to go.
"At 25 you don't think about your own mortality, but for 30 seconds of slight discomfort it can save your life.
"The nurses that do it do not feel embarrassment, it is their job at the end of the day. I'd encourage anyone to go."
In some cases, vaginal bleeding is the first noticeable symptom of cervical cancer, but others can be found here.
For more information, visit the NHS website, or listen to Buzz New's interview with Kara Winwood below.
*Based on statistics in the UK