[one-sixth-first]

HOME

[/one-sixth-first] [one-sixth]

WATCH

[/one-sixth] [one-sixth]

LISTEN

[/one-sixth] [one-sixth]

LEARN

[/one-sixth] [one-sixth]

POLL

[/one-sixth] [one-sixth]

BLOG

[/one-sixth]
---
A study carried out last year showed 82% of doctors said they had prescribed or carried out a treatment which they knew to be unnecessary. The main reason being patient pressure or patient expectation.
Choosing Wisely is a global initiative to tackle this and reduce over-medicalisation.The initiative advises doctors and patients to have a more informed conversation about the risks and benefits before going ahead with treatments and procedures. This could lead to patients getting a better outcome from an illness and treatment while saving the NHS billions.
"The NHS wastes £2bn a year to be exact in many processes of care while the health system costs continue to rise,"  said NHS's Former Chief of Knowledge, Prof Sir Muir Gray, as he sips his tea whilst staring out of the window.
He explains that patients' health is put at risk every day when they are given too many x-rays, drugs, and treatments they do not need.
"4.1 million people received unnecessary treatment which leads to unnecessary harm, discomfort, and stress for patients,"  he said.
As he places his cup of tea back on the table, he explains why the initiative was launched in the UK and how it works. "We needed a initiative to stop improper clinical intrusions and reorientate the practice and our health system towards value for patients, and the population."
The initiative was developed in the US and Canada in 2012 but was launched in the UK by The Academy of Medical Royal Colleges on the 24th of October 2016.
"Medical organisations were asked to identify tests or procedures that are used in each specialty, the requirement was questioned and discussed," said Prof Gray.
"These are compiled into lists, which provides information on when tests and procedures may be appropriate.  The top five interventions for each of the lists should not be used routinely or at all."
Consultant Cardiologist Dr. Aseem Malhotra explains that the recommendations in the lists should not be used to establish an overall decision or exclude treatment. "Providers and patients should use the recommendations as a guideline to determine the right treatment plan as each patient situation is unique."
---
Central to the idea are five questions a patient needs to ask:
*Do I really need this test, treatment or procedure?
*What are the risks or downsides?
*What are the possible side effects?
*Are there simpler, safer options?
*What will happen if I do nothing?
"These 5 questions allow patients to have a more open, passive and honest conversations about treatments, while exploring all alternatives," said Dr. Aseem Malhotra.
The initiative, which has been launched in 18 other countries has had a positive impact on several people's lives. Sarah Watson is one of them.
Sarah, 53, a keen athlete from Hastings, developed a heart condition which stopped her from doing any exercise and sent her to see a heart specialist. "I had to decide if I wanted to go ahead with having a pacemaker fitted regardless of the risks."
Sarah didn't find it easy to get involved in the decisions about her health, to begin with."I had almost no ownership of my condition for my first experience, and little involvement in my treatment. I found a better consultant in my area who works with electrical issues of the heart and asked to be referred."
Things started to improve when Sarah met her new consultant.
"I was treated as an individual rather than a condition. Throughout the process, we worked as a partnership."
The new approach allowed Sarah to approach her big decision with confidence.
"We reviewed the situation so when it came to making a decision I was prepared and accepted that it was time to make a decision.  This helped me accept the fact I had to have a pacemaker at the age of 50."
Sarah felt her experience of a collaborative approach was very empowering. She would recommend everyone to have an active part in their healthcare. "My advice would be to find out what you can, ask questions, share feelings, fears, concerns, and hopes."
John Halle, 64 from Eastbourne disagrees with Sarah. He felt his health was compromised when he was diagnosed with prostate cancer because of the initiative. He had to decide between surgery or radiotherapy, both effective treatments, but with very different side-effects.
John felt overwhelmed by the information he got from his consultant and specialist. "Never was there a time when I needed the expert to tell me which treatment would help me the most. As someone who was terrified, it would have taken the pressure off me if someone had told me what I needed. There was too much time spent talking rather than doing, with cancer time is everything. Every information contradicted the last."
John believes in certain situations, patients need their doctors to take the lead, makes the decisions and relief the stress.
"It's all good having a conversation, but when it comes down to it, a professional knows best, they know which treatments save lives and which don't. It's their job."
When asked Choosing Wisely representatives of Choosing Wisely  Canada, Australia, Brazil who have already implemented the initiative claim it has been successful for both doctors and patients.
Dr. Simon Flack believes the medical establishment needs to do more to ensure that doctors are provided with evidence for any real change to come about.
"The Choosing Wisely initiative assumes we can change the behaviour of physicians by willing them to do well. The real issue is that doctors don't have access to real evidence, it can be said that mammograms should be used less often, but many physicians view this as unethical and still use it."
Dr. Flack tells me: "Nevertheless, Choosing Wisely gives us providers' lots of ideas to work with. The initiative is saving money and doing a lot of good in certain areas, it is easy to forget that tests and treatments carry potential harms when they are carried out and achieve no benefits, quality is hurt."
Join in the conversation by using #choosingwiselyU on Twitter.
---
[one-third-first]
Tweets by ChoosingWiselyU
[/one-third-first] [one-third] For more on
Choosing Wisely UK:
Watch – Is it easy for Providers to implement the campaign into their practice
Listen – What do patients think about the doctor-patient relationship?
Learn – The 18 Countries that have implemented Choosing Wisely
Poll – Choosing Wisely: Do you agree with its principles?
Blog – Check out the Choosing Wisely blog
[/one-third] [one-third] 
Follow
@ChoosingWiselyUK
on Facebook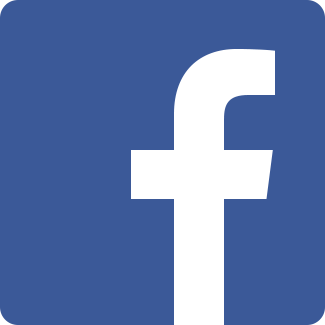 [/one-third]