Dorset and Hampshire Forecast Summary 
Today 
Today will stay mainly dry with some light winds. Brighter spells may appear during the afternoon.
Maximum temperature 8 °C.
Tonight 
A dry night with some light winds. Frost to be expected in the morning.
Minimum temperature 1°C.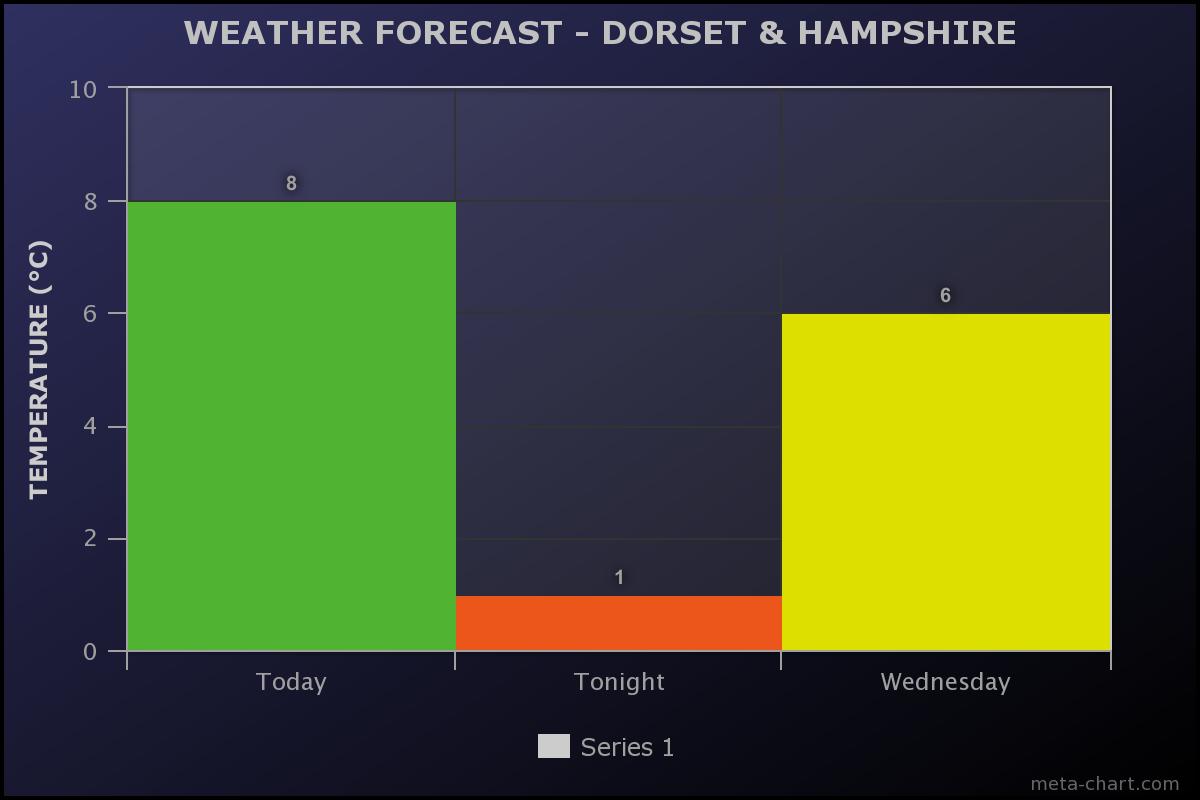 Wednesday 
Wednesday will be dry, but light winds are expected.  Temperatures will drop and the highest will be 6°C.
Thursday to Saturday 
The end of the week will continue to be dry but sunny spells are expected.