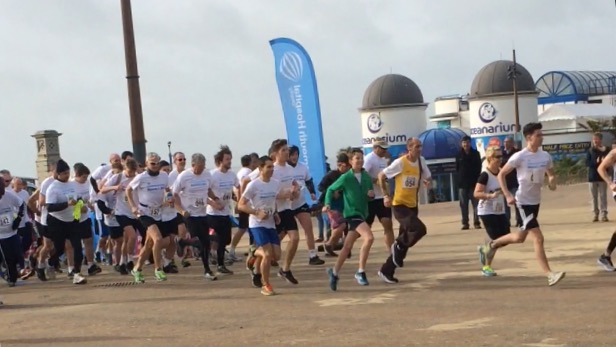 Men, women and children flocked to Bournemouth Pier this morning to participate in the 'March for Men' event. The March is held annually by Bournemouth Hospital Charity and this year was sponsored by Keith Motors.
This year the charity hopes to raise money for new equipment for bladder and prostate cancer patients.  This comes after statistics from the NHS and Cancer Research showing that prostate is the most common Cancer in British men.
Previous marches have enabled the Hospital to purchase extra equipment and helped to treat over 200 patients with prostate cancer to date.
Mobile video taken on an iphone 5s and edited with cutecut