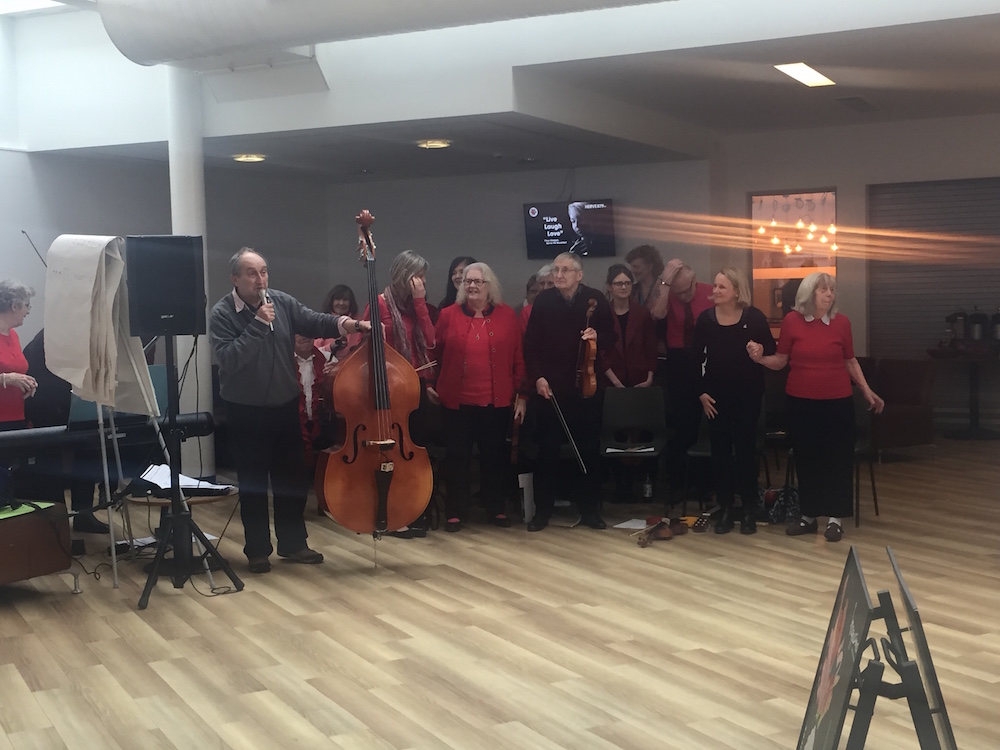 The Atrium Cafe in Bournemouth was home to the BUDDY Orchestra this afternoon. The Orchestra, who have been rehearsing for ten weeks played for an hour in dedication to dementia. The orchestra was set up by Andy Baker, a professional musician, who decided to create a music-based community. In partnership with Bournemouth University, the BUDDY Orchestra caters for people with dementia, their family members, carers and volunteers. The group meet up once a week for rehearsal with the goal of performing live to an audience.
The project believes that people with dementia have the ability to learn new things and supports these challenges. It has been incredibly positive for all and you can watch their performance on BBC Friday 31st March at 7:30pm.
For more information on dementia, click here.