As a teenager, you are bombarded with a constant stream of media related to an unattainable body image, portrayed by celebrities. It is easy to get fixated with your appearance….
Sophie Burton and I are sitting opposite on another in a coffee shops in Southampton. She spent most of her teenage years battling anorexia after becoming thin like her idol Cheryl Cole. "It started when I was 14, everyone loved Cheryl because she was the girl next door. I just remember thinking maybe if I looked like Cheryl, I would become more popular."
Feeling depressed and ignored Sophie started skipping meals. 'I would throw away my packed lunch and not have any dinner," she says. "I found thinspiration websites online and Pro Ana accounts on Instagram; they told me calories were monsters."
Things spiralled out of control when Ellie lost her dad to cancer. "I just lost it! Nothing was going right in my life, but I found friends in the pro anorexic communities. "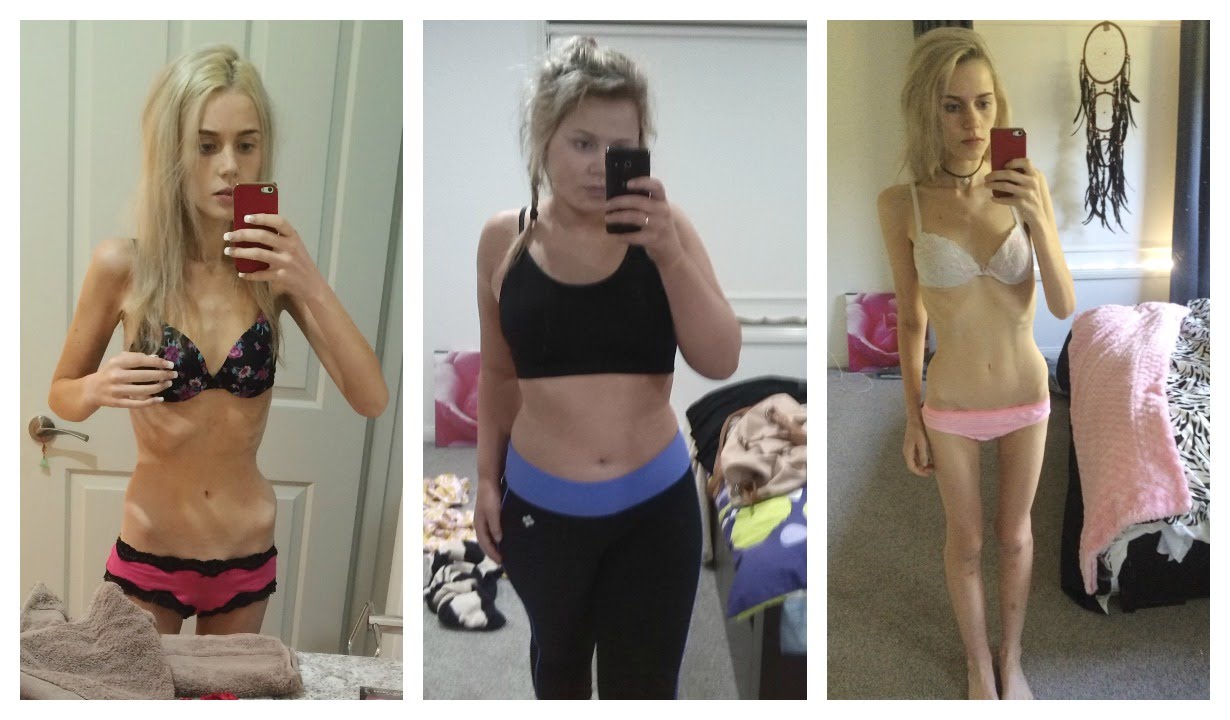 Sophie explains how she turned to the community for validation about her body. "Every time I lost a bit of weight I'd take a picture and post it on Instagram: most of the comments would say that I was fat. It motivated me into losing 3 stones."
Lorna Garner, Chief Operating Officer of eating disorder charity BEAT is appalled. "This ideal body size epitomised by Cheryl Cole or Victoria Beckham is unrealistically thin. The gap between actual body sizes and the cultural ideal is getting wider and giving rise to anxiety amongst women, especially the vulnerable who succumb to the pro eating disorder communities."
Sophie is clear about where the obsession comes from. "It comes partly from the media and the fashion industry that won't acknowledge that there are different ways a woman should look, and from the pro-anorexic communities."
When Sophie tried to stop, she admits it was hard to get away from social media as it has become ever-present on our phones, tablets, and laptops. "It's like trying to run away from your own shadow! Even Facebook had endless updates of thin celebrities. Social media has a huge effect on my body confidence, because it cannot be ignored."
Sophie is one of the 33% of anorexic patients that are improving, 46% fully recover, and 20% remain chronically ill.
Although figures show that anorexia is 10 times more common in women, the number of men diagnosed with an eating disorders since 2000 has risen by nearly 30%.
James Black is one of these men. As the 19 year old runs his hands through his hair he admits social media played a big part in his mental illness. "As a teen, I was chubby but normal and just like any boys my age I started to take an interest in girls, but they didn't seem interested in me."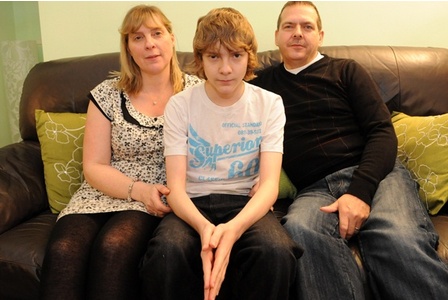 James turned to the internet to find an answer for his problem and was faced with the wrong answers. "I ended up on google researching 'why don't girls like me?' Most of the pages I found had a common answer; appearance.
James explains how pressure from the media to be muscular triggered his body dissatisfaction. "The more I searched, the lower my self-esteem got, and then I started buying fitness magazine and the images in those didn't help my self-worth either."
What the magazines did do, was to suggest how James could improve his look to ensure that girls liked him more. "It started with jogging, lunges and then sit ups," he says. "I cut down on food, I needed to lose weight so girls could like me."
During his 3 year addiction to anorexia, Black logged on to popular social media sites to speak to others suffering with anorexia. "I spent most of my time on thinspiration pages, talking to other sufferers, getting tips on how to lose weight like drinking ice-cold water, brushing my teeth, and pinching my fat."
Black's mum who has a history with eating disorder herself, saw the warning signs and confronted Black. "She took me to a GP with heart palpitations and low body temperature, I was referred to a dietician but I relapsed twice," he says. "Back then eating disorders was seen as an issue affecting women, not men. I was treated like an attention seeker."
Lorna Garner, said: "One of the concerns we have is that the diagnostic criteria for eating disorders are entirely based on female traits. To get an anorexia diagnosis, you need to be afraid of getting fat. Men who become fixated with achieving a lean or defined physique by excessive use of supplements, hormones or starvation may be dismissed by doctors."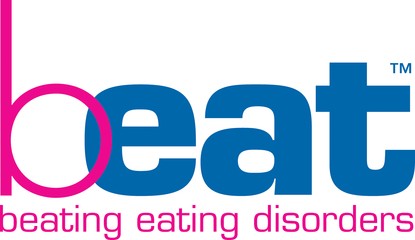 Black now has a great doctor, who is understanding and was told his genetics might have played a part in his mental illness.
Community psychiatric nurse, Catherine Hall explains how James's eating disorders might have been caused by a combination of his nature and nurture. "Relatives of anorexia sufferers are 11.4 times more likely to suffer from anorexia compared to relatives of unaffected participants. Genetics, brain chemistry and hormones are all in the mix."
Ellie Lamber is uncertain about what prompts an eating disorder but she is adamant that social media didn't contributed to her mental disorder.
Ellie was diagnosed with anorexia after it was triggered by a jaw operation that prevented her from eating.
"I didn't realise how much it would affect my life," she says. "I wasn't ready for the change even though it was explained to me thoroughly."
She was sectioned under the Mental Health Act, after she was considered a real danger to herself. "By the time I was 20, I was dangerously underweight. The operation took everything from me: my friends, my life and my personality. I couldn't control my life, so started controlling what I ate."
Ellie was admitted to a specialised eating disorder unit, after losing over 2 stones. "I was sure I hadn't lost weight," she says.  "But after looking back at the pictures it was clear I needed help."
She is now a healthy size 10 and just gave birth to her daughter, Ivy. Ellie raises awareness about the mental illness through her Facebook and Instagram page.
Nurse Catherine Hall said: "We now know that 46% of people diagnosed with anorexia have more than one cause, which triggered their eating disorder. There is no single cause."
Ellie thinks the other causes should be highlighted to ensure people are more aware. "We are already educated about how social media can increase an individual awareness of their bodies and weight but we also need to be educated about the other factors such as bullying, puberty, change."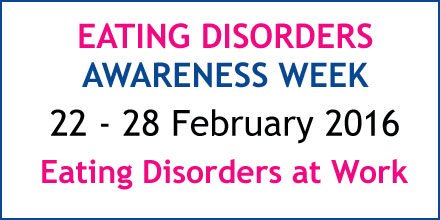 Eating Disorders Awareness Week
Eating Disorders Awareness Week is an international awareness event, fighting the myths and misunderstandings that surround eating disorders. The week will run from 22 to 28 February 2016.
Eating Disorders Awareness Week 2016
In 2016 we will be putting the spotlight on the impact eating disorders can have in the workplace and highlighting what individuals, colleagues and employers can do to support someone's recovery at work.
Our campaign has been driven not only by calls to our Helpline from concerned employers and worried colleagues but the knowledge that eating disorders represent a cost of £8billion in terms of lost income to the economy every year.
For more information visit: www.b-eat.co.uk or call their helpline on 0345 634 1414 or their Youthline 0345 634 7650