Connor Tracy investigates
The latest meeting between Bournemouth Athletic Club and consultants appointed by Bournemouth Borough Council took place on Monday night. Discussed was the future of King's Park Athletic Stadium when AFC Bournemouth comes to shove. King's Park has been home to the athletic club since the 50s and boasts excellent transport connections, certainly a desired designation.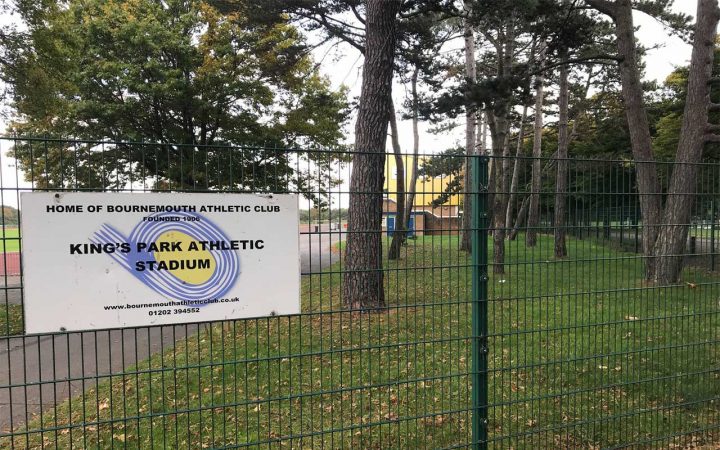 In December 2016, Bournemouth AFC announced they want to build a new stadium befitting of a Premier League club. Then in July of this year, the football club announced their preferred site is within King's Park which currently homes the Vitality Stadium at Dean Court.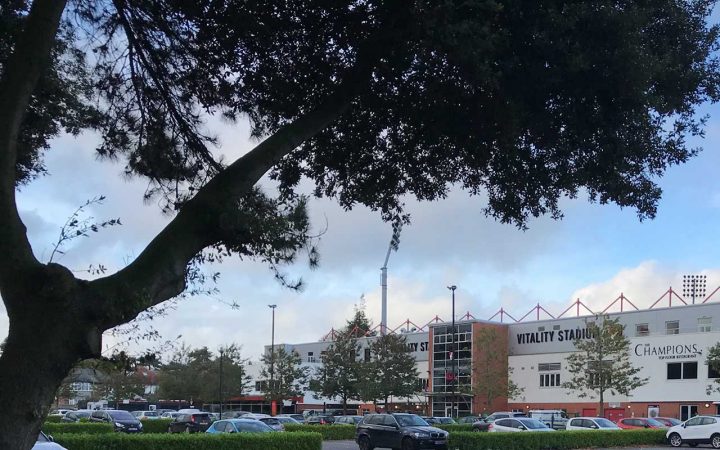 The campaign by Bournemouth Athletic Club is now in full swing to keep their home also within King's Park. Bournemouth Borough Council have previously said they would not entertain any planning application by the football club that does not include a promise to pay for the build of a new arena, to the standard or above the current facility.
Tim Hughes, Vice President of Bournemouth Athletic Club, spoke to me yesterday about his optimism for a new athletic stadium if plans for a new football ground on their current land was approved.
(Tim Hughes middle bottom)
Tim Hughes reveals what Monday night's meeting with council consultants now means for a possible future stadium.
AFC Bournemouth are expected to submit their planning application for a new home ground in 2018. The club have refused to be interviewed on the matter and prefer to only reveal news through written statements. The latest from the club was posted on the 7th of October by the Cheeries Trust Board who had a meeting with AFC Bournemouth on the 26th of September. The post states: "The athletics stadium will be relocated within Kings Park, at AFC Bournemouth's expense." See the link to the full post below.
Click here to view Cheeries Trust post
Yesterday, I visited King's Park and met with Tim Ward, another member of the Bournemouth Athletics' Club's working group, and disrupted the start of his training session.
See King's Park on the map below…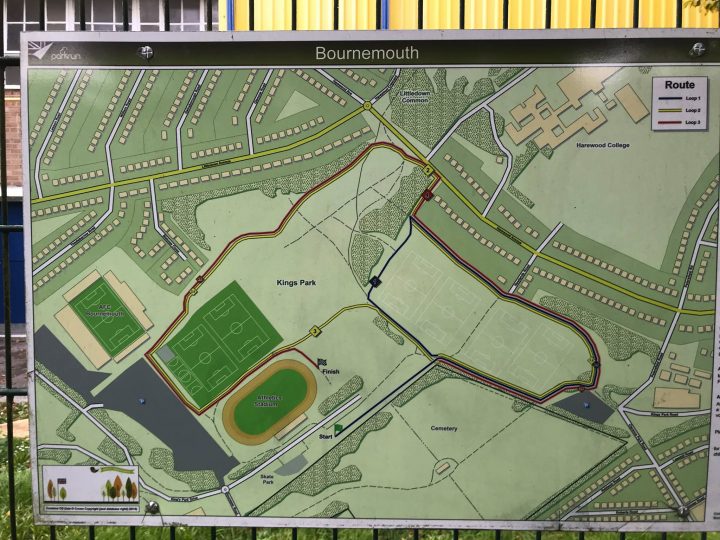 The prospect of a new stadium and the opportunity to share facilities sounds like a great opportunity for Bournemouth Athletic Club, however, for the locals of King's Park there has been a mixed reaction. Locals are concerned about possible traffic and parking issues if there was to be a larger influx of fans visiting the park. Other contentious issues include the possible proximity to housing and encroachment to the natural greenery of the park. On the other hand, some residents welcome more sport and money into the area to aid the location's sporting and economic status.
It is now down to the Bournemouth Athletic Club's working group to discuss and confirm a location and specification of a new home to Bournemouth athletics. What is clear is that both football and athletics clubs want to continue their achievements within King's Park.