October is most commonly known for Autumn and Halloween, both very popular with the general public. But in the technological age we live in, there is another holiday that Dorset needs to think about.
National Cyber Security Awareness month was first founded in 2004, and with the development of cyber-technology, it has never been so important.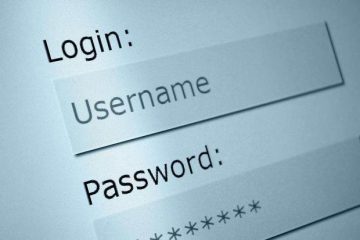 The campaign was formed by the National Cyber Security Alliance (NCSA), aiming to empower users with information they need to stay safe online, as well as encouraging a culture of cyber-security.
According to the Independent there were 5.6 million cyber offences between June 2015 and June 2016, with these numbers increasing the following year due to growing users across the UK. The most common offence was bank account fraud, with over 2.3 million incidents. Other offences included non-investment fraud, computer viruses and hacking.
A report published by the National Cyber Security Centre (NCSC) states that there are currently more devices connected to the internet than there are people in the world; 'with the growth of our dependence on technology comes an increased risk.'
Dorset Police have previously launched the crime prevention campaign 'Cybersafe', but the report states that the UK is still very vulnerable. Jake Moore, Cyber-Crime Prevention Officer for the Dorset Police aims to make the county as safe as possible from cyber-crime.
"The internet is now an integral part of modern life for most of us." Jake said, when appointed in 2016. "While you shouldn't be afraid to make the most of the cyber world, your online safety shouldn't be taken for granted or assumed either."
Cyber-security expert Richard Horne agrees that the vulnerability of online crime should be a huge concern for the public.
19 year old Sam was unaware of the risks of cyber-crime, resulting in him being target by online hackers.
The NCSA and the Dorset Police website both provide advice on all areas of cyber safety, from online shopping to protecting and backing up files. They will continue to reduce the risk of cyber-crime but it is important that the public takes steps to ensure they are safe online.
For more information from the NCSA go to https://staysafeonline.org/about/ .
For the Dorset Police Cyber-crime page, go to https://www.dorset.police.uk/ .