In aid of National Cholesterol Month 2017, Public Health Dorset (PHD) are calling for action for local residents from the age of 20 to get their cholesterol levels checked every five years.
This response comes after the latest figures from Heart UK, show that that over half of adults in England now have raised cholesterol.
Public Health Dorset have launched NHS Health Check; a free prevention programme that includes CVD (cardiovascular disease) checks amongst others, to try and reduce the number of people with serious health conditions as a result of high cholesterol.
Senior Health Programme Advisor, Susan McAide says that one of the main issues with younger people is the lack of symptoms, making that age group harder to reach with the scheme:
18,000 people across Dorset benefited from a free NHS Health Check last year.
Susan believes that this figure needs to increase: "There are always barriers to people accessing the service and so we could probably always do better – some of it is around the timing of the services or the fact that some people aren't interested in taking up the opportunity. This needs to change."
Susan has some advice to local residents in Dorset about the check-up scheme:
There are many factors which can cause high cholesterol, the main ones being an unhealthy diet, smoking, excessive amounts of alcohol and diabetes. It can also be due to an inherited condition called familial hypercholesterolaemia, which happens even to people who eat healthy.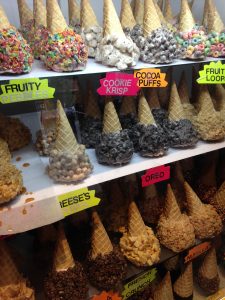 A high level of cholesterol, although there are usually no symptoms, increases your risk of serious health conditions including heart disease and strokes.
Senior Nurse, Jackie Durnin believes that the way of preventing adults from developing these conditions is to "tackle the problem early on".
She said, "There is a common misconception that high cholesterol is only an issue for middle aged, overweight people, but this is certainly not the case.
"I strongly recommend residents in Dorset to get checked up as early as possible – it is much better to know sooner rather than later, so you can begin to make the appropriate lifestyle changes."
Try our quiz to see if you know your facts about cholesterol:
If you think you might be at risk of high cholesterol, contact your GP for a check-up and reduce your risk of serious health conditions later on.