Violent crime in Dorset has risen by 60% over the past two years, new statistics show.
Over 5,000 more crimes were logged by Dorset Police in the same time period as in 2015.
The figures, released by the Office of National Statistics (ONS) reveal how crimes such as sexual offences and domestic burglary have risen.
However drug offences have decreased, amid the county's rise in overall crime.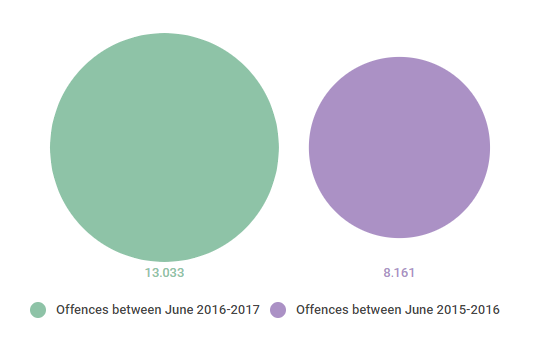 Anti-social behaviour, violence, sexual offences and theft are the most reported crimes in the area, and local forces have been encouraging the public to defend themselves in their homes.
Community Support Officer Craig Evans is one of the officers encouraging locals to ask for advice from the force, believing that the uniform shouldn't put people off. We spoke to him last month:
"We want people to come and have a chat with us, and not be afraid.
"I'd like to think that Bournemouth was a safe space, but like anywhere in the country we are affected by antisocial behaviour and things like that."
"It's all about communities engaging with the Police, putting a face to the image we have."
Overall the county's crime rates have risen by 9%, lower than the national average of 14%.
He understands residents are fearful:
THE NUMBERS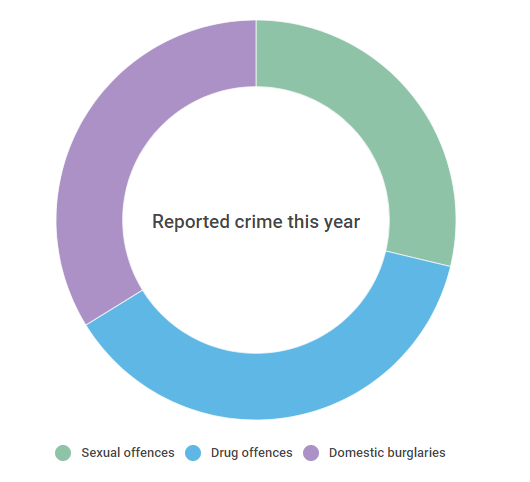 WATCH THE STORY