New figures released show the number of empty homes in Poole has risen by 60% in a year.
The town had 268 in 2015, but this rose to 462 in April 2016 – the fourth largest increase across the country in that time.
The data, released by the Department for Communities and Local Government (DCLG) is up to 2016, and reveals the the number of empty homes in each region per 1,000 people.
There were also rises in other Dorset boroughs. Purbeck saw a 37% increase, whilst in East Dorset and North Dorset empty homes went up by 27 and 12% respectively.
However, in Christchurch there was a 25% decrease, with the number falling from 199 to 150. Whilst overall since 2010, there was a general fall in Dorset apart from Purbeck.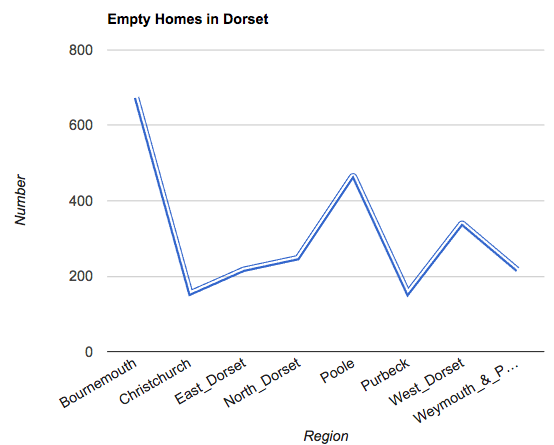 The news of Poole's increase comes as the town this morning announced up to 400 new homes could be built as part of a £143m transformation scheme.
Announcing the plans, the Heart of Poole prospectus says: "The provision of new homes will be an important element of any proposal for this regeneration scheme and a range of housing will be needed to address the differing requirements of the community and create a successful place."