Local Dorset woman who runs peacebuilding workshops in post-war Bosnian towns believes justice has not been served despite sentencing of chief war criminal.
Former Bosnian Serb commander Ratko Mladic was today found guilty of genocide and sentenced to life in prison for his role in the 1990s Bosnian War.
Mladic, also known as the "Butcher of Bosnia," faced 11 charges including crimes against humanity and was convicted on 10 of these by the UN tribunal in The Hague.
Artistic Director for Opera Circus, Tina Ellen Lee, spoke how the sentencing will not heal damage caused in some regions within Bosnia.
"There are still divisions on the ground there in Srebrenica, the place itself is dying, it's a very sad town with a much reduced population, obviously reduced by the genocide."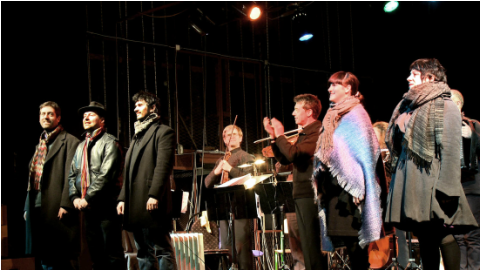 The Dorset based performing arts company have been working with young people on arts and culture since 2007 to try resolve issues within war-torn communities.
"When you're using arts and culture I wouldn't like to say it's healing because it's arrogant, but you provide an alternative to people you're working with and in our case, it was younger people."
The town of Srebrenica lost more than 7,000 Bosnian men and women due to killings ordered by Mladic in 1995.
Mladic has denied all the charges and his lawyer said he would appeal.
25 Years On:
The Bosnian War started 25 years ago, but towns and communities are still recovering from one of the worst acts of genocide in recent history.
Over 101,000 people died and an estimated 12,000-20,000 women were raped. Around 2.2 million people were also displaced from their homes, making it the most devastating conflict in Europe since the end of World War II.
Our European correspondent Liam Baldock is currently in the Prijedor region of Bosnia, the one municipality in which Mladic was not convicted for war crimes despite facing charges.
Reporting from a town called Kozarac, he has more information on the trial and a personal account of how this town is feeling subject to Mladic's charges not being upheld for this region.