It has been revealed that smoking causes more than 8,000 deaths in the south west region every year.
Public Health England are urging all NHS staff to intervene and use free online training to help them to deliver effective stop smoking advice in an attempt to combat the number of fatalities.
This comes as latest figures show that 55,450 smokers a year end up in hospitals over the region.
For each patient that is referred to the NHS stop smoking services, the NHS saves £13 a year, for four years.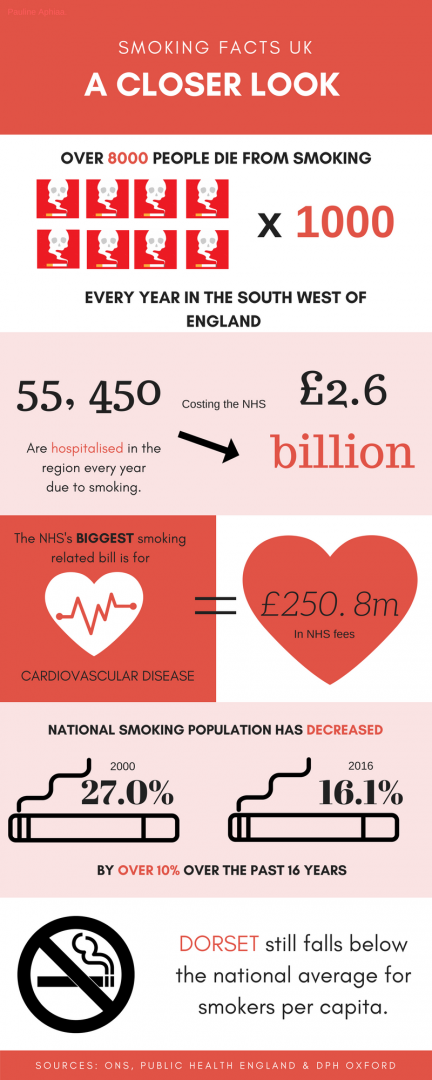 Russ Moody, tobacco control lead for PHE South West, said: "Every year smoking costs the NHS in England a staggering £2.6billion and in the south west alone causes around 8,674 deaths.
For every death, another 20 more smokers are suffering from a smoking-related disease.
"Smokers respond well to healthcare staff giving advice and as health professionals we have a duty to take every opportunity to help end the needless, preventable misery and suffering smoking causes. The good news is that the training is easily accessible and effective.
"Most smokers want to quit and all healthcare staff should seize the moment and be ready to intervene and have that crucial chat about smoking."