ARTIST TO WATCH 2018
Cheat Codes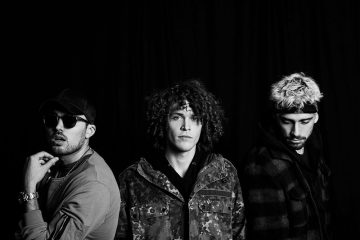 https://m.youtube.com/watch?v=jn40gqhxoSY
This trio released their breakout single "Sex" in 2016 which made the charts all around the world.
They went on to earn their first Billboard 100 hit with a collaboration with American singer-songwriter Demi Lovato titled "No Promises".
Magic Giant
For those of you who love bands like Mumford & Sons and Imagine Dragons you might want to take a listen to these guys.
The indie folk band spent multiple weeks in the Billboard Alternative Top 40 charts and ranked #4 on Spotify's US Viral 50 with their single "set on Fire".
R.Lum.R
This Florida born alternative R&B artist is signed to PRMD Music. His 2016 single "Frustrated" went viral accumulating over 20 million plays on Spotify.
Since the release of his singles "Frustrated" and "Close Enough" he has made an appearance on Jimmy Kimmel Live to perform his tracks.
Ella Mai
English singer-songwriter Ella Mai was discovered on Instagram after releasing her EP to SoundCloud.
Since then she has gone on to release a further EP which featured R&B artist Ty Dolla $ign. She also opened for Kehlani on the SweetSexySavage World Tour.
Khalid
This 19 year-old artist peaked at #16 on Billboard Hot 100 with his debut single "Location'. He won Best New Artist at the 2017 MTV Video Music Awards.
He has been nominated for a Grammy Award alongside Logic and Alessia Cara for their collaboration on hit single "1-800-273-8255", which is the US number for the National Suicide Prevention Lifeline.
Since the release of the song the NSPL has had a 50% increase in calls.
Related Articles:
https://cdn.knightlab.com/libs/timeline3/latest/embed/index.html?source=1nU5VFmN4nhRZJSsvGOdck6skzPNlwfrkuaoWy08HRQ0&font=Default&lang=en&initial_zoom=2&height=650