Singer songwriter to write follow-up single 'Annabelle' with song that could tell us the fate of this lady fleeing abuse from her partner.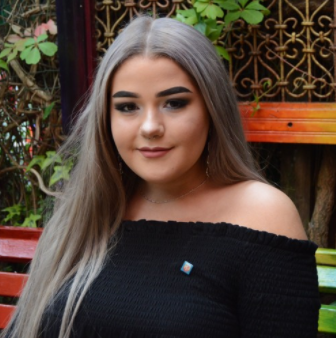 In aid of Domestic Abuse Survivor's Month, 16 year old Nicole managed to raise £1000 for Bournemouth Women's Refuge.
Nicole McNally was inspired by stories of domestic abuse in her final year of school,  and felt compelled to write a song that could tell the story of a survivor.
She told me that she was:
"So touched when people heard the song and decided to share their survival stories".
The song follows the story of 'Annabelle', a woman fleeing after being physically and emotionally abused by her partner.
Nicole's single launch saw 16 performers coming together in aid of Bournemouth Church Housing Association, playing for free to raise money.
Amongst them were up-and-coming band '1 Word' and heavy rockers 'The Brother's Grimmer'.
The day saw all different music styles, but all of the performers were united in their praise for Nicole and the cause she was supporting, encouraging the public to buy the single.
Chaplin's & The Cellar Bar were happy to host the event and support domestic abuse survivors.
Here are some of the performers from the gig:
As well as launching the single, the event included a cake sale, tombolas and a raffle with prizes donated by the public and local businesses.
One of these prizes was a 4 hour session at Hangover Hill recording studio, which has been auctioned over Facebook taking the grand total to £1000.
The single 'Annabelle' is still available to buy and you can get yours by contacting Nicole McNally official through her social media.
I felt really passionate about the subject so I continued on and was inspired to write a song.

The song is called Annabelle and it's about a woman who is fleeing away from a very toxic relationship, but it's sort of left to the end of the song.

It's left on a cliff-hanger so I can do a second part in the future.
The funds Nicole raised will provide support for victims of domestic abuse, who may have fled their homes and lost all of their possessions, just like 'Annabelle'.