Are recent business practises by AAA publishers discouraging aspiring games developers?
A study conducted by Channel 4 FactCheck shows that joint Hons University courses, which includes 3D Games & Design, have a dropout rate of almost 7%.
Above all, are AAA publishers to blame?
We spoke to Jack Dibden, a first year undergraduate studying BSc (Hons) Games Design.
Dibden spoke of the recent backlash companies like Electronic Arts received for including features like loot-boxes and micro-transactions.
Dibden also said: "When you're talking teams of over 100 people, I would say that micro-transactions are needed."
Electronic Arts had recently been under fire for including loot-boxes in their new title; Star Wars: Battlefront II.
An article by Star Wars fan Soeren Kamper recently stated that it would take over 4,000 hours or $2,100 (£1,570) to unlock all base game content.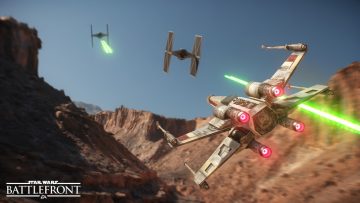 Mental and emotional strain
---
Another well known problem with AAA companies is their work ethic.
The publisher Konami is infamous for their working environment.
Members of the company have been put through mental and emotional strain.
They are also infamous for demoting games designers to entry level jobs like janitors.
For this reason, developers have kept their distance from AAA companies.
However, with the rise of independent or 'indie' gaming companies, working for AAA is not the only option for aspiring games designers anymore, companies like Mojang, Devolver Digital and Subset Games Are making strides in modern gaming.
Related Articles
---
Bournemouth, the Gamer and the Loot-box
The Challenges of a Games Developer in Bournemouth