A Bournemouth surfer has revealed that the council are planning changes to help fight beach litter after delivering a petition that has over 1,200 signatures.
Sam Almond created the petition earlier this year urging Bournemouth Borough Council to stop distributing single use plastics from their beach kiosks after seeing an increase of litter in Dorset over the 22 years he has been surfing.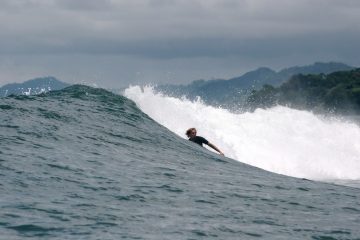 Since meeting with the council, Almond said "I felt very encouraged by their reaction, so I am expecting positive changes".
"Irreversible damage"
Sam recently told Buzz: "there is growing evidence to prove we are causing irreversible damage to the marine ecosystem". Consequently, he adds: "the council are taking the issue very seriously".
Statistics by the Marine Conservation Society show that the average number of plastic and polystyrene items found this year in the South West is 791.6, while the UK average is 485.4.
As an ambassador for Plastic Free Coastlines, Sam said "I think people have to be mindful of using single use plastics, if you go to a café and are offered a straw, refuse it".
"It's much more cost effective to buy a reusable water bottle and fill that up" Sam said. "If cafés appreciate enough people don't want the plastic, they will start to change their practices".
Future plans
Eventually, Sam intends to open a plastic-free shop, joining just three other outlets in the UK. This involves customers bringing their own re-fillable cups and bags, which helps to prevent more plastic being distributed.
Next year, Sam will meet again with Bournemouth Borough Council where they intend to discuss exactly what changes will occur.