Bournemouth Foodbank are set to feed up to 200 families this festive season by supplying those in need with Christmas hampers.
The hampers are filled with Christmas goodies and a variety of frozen and chilled food; enough to feed a family of five for three days of the festive holiday – Christmas Eve, Christmas Day and Boxing Day.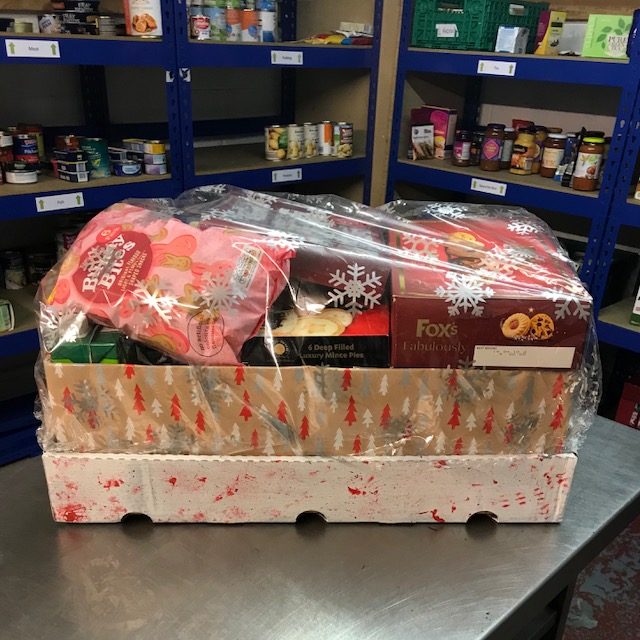 Single mum Stacy, aged 27 who was a previous user of food banks said:
"In my time of desperation the charity of foodbanks honestly did give me hope!"
These hampers are supplied to the families of our town who are considered to be the most at risk and are referred by frontline agencies and local churches.
Warehouse manager for Bournemouth Foodbank, Ed Briggs aged 34 said:
"This year we're doing things a little bit differently, we're aiming to deliver the hampers directly to the client's front door."
Filled using donations from the public, community groups, schools and local businesses, over six tonnes of food will be distributed; enough to feed up to 1,000 people.
Mr Briggs claims Christmas to be the busiest time of year and said: "A lot of that business is down to people's generosity, it's a time of year when lots of people give."
The packing and delivery of these hampers will be carried out by volunteers with the parcels being delivered to families on the 21st of December by a team of up to 70 drivers.
This year over 16 churches are involved in the project with Mr Briggs stating:
"It's been a big team effort!"
Find out the public's opinions on foodbanks
How to support your local foodbank