Bournemouth has a large LGBTQ community, often centred around the Triangle in the town centre. A number of venues and support groups are dedicated to this community, boasting inclusion for anyone. Here is a guide to many of them, for locals and visitors alike.
Over the Rainbow
For more than 15 years, Over the Rainbow has been providing support and advice to the LGBTQ+ community. Located in the heart of Bournemouth and supported by the NHS, the clinic provides counselling and sexual health for anyone. They can screen for STIs and offer services face-to-face of over the phone.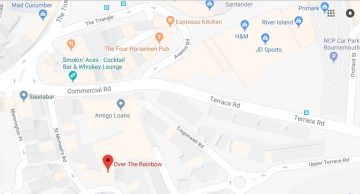 Over the Rainbow is in The Triangle, at: 27 St Michael's Rd, Bournemouth BH2 5DP
Their website can be found HERE
They are open Tuesday to Friday, 10am – 7pm. To contact, phone: 01202 257478 or email: overtherainbow2@dchft.nhs.uk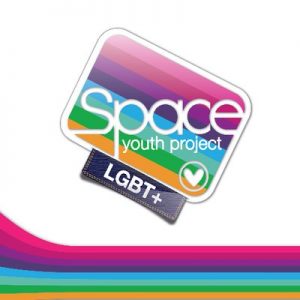 Space Youth Project
Space is located around the Bournemouth area, and promotes inclusion to anyone LGBTQ+.  Founded in 2001, they have a mission: Support Empower and Overcome is their motto! The project has an active calendar, offering social events as well as support. Over the Rainbow has endorsed the project and linked them on their website.
See their website HERE or follow them on twitter @SpaceDorset
They can also be contacted by phone: 07973 405280 or by email: hello@spaceyouthproject.co.uk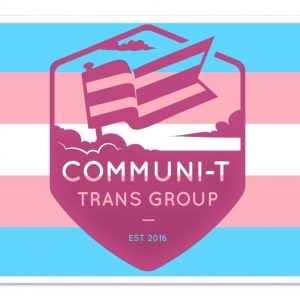 Communi-T
Founded in 2016, Communi-T are a social group for trans* people over 18. They host events in bars, restaurants and swimming centres, amongst others, with an active and growing member base. Some members recently spoke for the Bournemouth University Transgender Day of Remembrance.
Click HERE for their website, or find them on Facebook HERE
LGBTQ+ friendly bars
FLIRT Café
The café in The Triangle is open from 9am – 11pm every day. Food and drink, hot and cold, soft and alcoholic are all sold here in this diner-style venue. Flirt has won multiple awards, and has become a hot-spot for the LGBT+ community.They host a variety of events, including a recent dress-up viewing of The Rocky Horror Picture Show.
See their website HERE!
DYMK Bar
DYMK is vibrant bar in The Triangle. Open until 1am every night (and 2am Saturdays), the bar is welcoming for anyone. Drag-queen karaoke, quiz nights and special events are regular occurances. They even offer student discounts!
See their website HERE for more details.
Xchange Club
Located in the heart of The Triangle, it has been a "pillar of the gay community" for over 28 years, and hosts regular events. Open until late most nights, The Xchange is a go-to after hours club.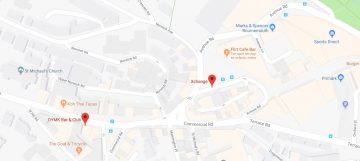 Bournemouth is an open and vibrant town, with the Council providing an expanding LGBTQ+ and non-binary equality policy. This official support goes hand-in-hand with the wide selection of groups and venues available in the town.