Hens freed from battery cages are looking for a new home this Christmas.
Over 300 battery hens have been rescued in Dorset, with residents being urged to save these loveable birds from slaughter by taking them in as pets. There are 30,000,000 chickens in this country and sadly 85% of these are 'living' in Battery Farms. The British Hen Welfare Trust work tirelessly to re-home battery chickens after their egg laying becomes irregular, which mean they would otherwise be killed by farmers.
We spoke to Francesca Taff from the charity, who told us why we should offer up our gardens this Christmas.
The hens that need rehoming are around 18 months old, and despite their appearance after a few weeks of fresh air and sunshine they'll look unrecognisable, with their feathers growing back and the colouring of the birds returning. After months of being confined to tiny cages, once given space in the out doors the chickens begin to recover and they will start to lay eggs once more.
Pam Ayres, a patron of the British Welfare trust explains the benefits of giving these chickens a home.
If you're still unsure as to whether keeping chickens is for you, heres our top reasons why you should consider adopting a battery hen!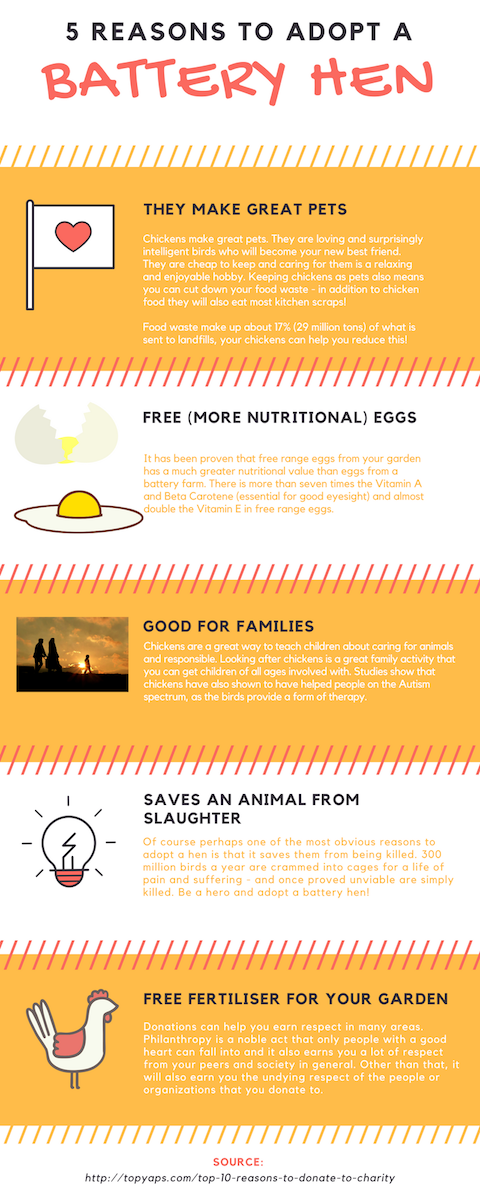 The birds will be available for re-homing following a viewing in Blandford on December 17th.
For more information on these hens please visit the British Hen Welfare Trust