Dorset Pensioner, Gordon Kerr is hoping to land this year's Christmas number one with his band El C and their charity single called 'Don't cry for Christmas'
After 43 years apart Gordon and his band mates, Ian McConnell and Iain Macdonald, have reunited.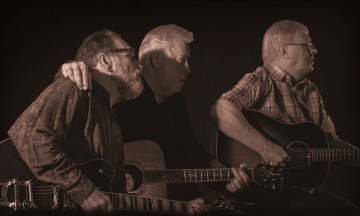 They've since teamed up cancer charities and produced a Christmas charity single.
Gordon Kerr spoke to Buzz about the new single and said: "The underlying meaning behind the song is that you go downhill but you get redeemed sometime, life turns good in the end if you make it work for you."
We got to number two, ahead of Ed Sheeran, which is pretty cool."
"Ian McDonnell, band mate, tragically lost two wives to cancer, one of them just earlier this year"
All three of the band members have been personally affected by cancer some way or another in the past.
The whole interview can be watched below
The band are hoping to compete for this year's Christmas number one single which is the most competed music selling week of the year.
To see who the previous Christmas number ones have been click here: Previous Christmas number ones
If you like the single you can purchase it on iTunes, Google Play or stream it on Spotify and Apple music.
The video for the single can be found below:
Purchasing the single costs less than £1 and all money gets split between cancer research and Irish cancer society.
If you want to find out more about both of those charities click here: What do these charities do?