In the past few years, Bournemouth has experienced a significant influx of congestion throughout the town. It has been repeatedly listed as one of the most congested areas in the UK and the Bournemouth council have been working to combat this.
The map below shows areas where congestion causes issues and Council/partnership-run projects that have been implemented:
Areas of improvement
A338-Wessex Fields link road and junction
The Dorset Local Enterprise Partnership plan to build a new link road from the A338 Road to the Wessex Fields business park, allowing secondary access to Royal Bournemouth Hospital. If the planning application submitted this month is approved, construction will begin in Spring 2019 and will be completed 2 years later, improving traffic flows, as well as potentially creating around 2,000 new jobs at the business park.
Woodside Road Car Park
The park-and-ride style car park allows cars to park for long periods of time, particularly over the Christmas period. Cars can stay overnight from 6PM to 8AM for free or can choose to stay parked at Woodside for up to 24 hours for just £5. With cars able to stay parked for longer periods of time, the roads become far less busy, reducing congestion.
Gravel Hill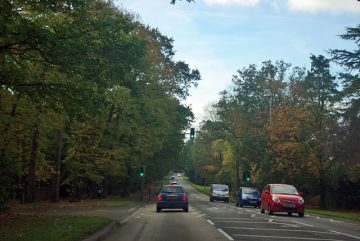 In July 2016, the A349 road at Gravel Hill closed for a four month period under the approval of the Transportation Advisory Group. Once completed, the improvement works allowed for: the introduction of reliable journey times; significant reduction of congestion around junctions and the creation of a shared pedestrian/cycle lane.
These improvement works have adequately reduced congestion in many parts of Bournemouth, however, Bournemouth will need their International Growth programme (BIG) amongst other operations to be successful if they hope to no longer be the 6th most congested town in the UK.
Related Articles