The local community gave their opinion on the homeless sleeping rough this Christmas, and once again, showed that Bournemouth is overwhelmingly on their side.
I asked the public in attendance of the Christmas market for their views and thoughts on Bournemouth's homeless crisis. 
 Caroline (36) and Richard (35), from the Poole area were quick to comment on the problem being 'obvious in the Square and the area near Primark'. As a result, the couple said that they think "shops and cafe's should be more willing to open their doors over Christmas."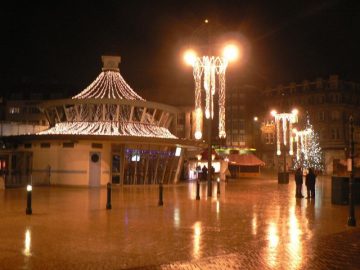 Alison Askew(49) from Southampton said that the problem in Bournemouth was 'less blatant' than in other areas, such as London, because there were very few begging on the streets. She calls on charities like the Salvation Army to "step up their campaigning" over the winter months to help tackle the problem.
Mrs Askew also pointed out the kindness of the public, saying that "people do what they can to help, but the council need to do more".
This man had his say about the treatment of homeless people by Bournemouth council:
It's disgusting here in #Bournemouth they don't care the council left me to freeze after I told them im 55 have Lyme desease & homeless they don't care & I'm ex Raf & @SSAFA & @RoyalFamily do nothing ? £3 Billion on a warship & vets left to suffer on the streets

— William Windsor-King (@billyking2nd) December 9, 2017
Michael (65) and Stewart (59), who have lived in Bournemouth the majority of their lives, think that the homeless can be "very rude and intimidating" for older people.
Finally, Sara Sharpe (21), from London, thinks that the problem is very minute. She thinks that "people should open their hearts and homes" over the festive period as "it could happen to anyone". She acknowledges the work that charities do, but said: "Until there's no one left on the street, there's always more work to do."
Read more:
AOK Rucksack appeal announce closure 
Concern as local food banks prepare for impact of Universal Credit