As statistics continue to rise, local charities, which are in place to support anyone who may be having trouble with homelessness, are feeling the pressure.
Paul Tucker, campaign communications manager for one of the local charities, Bournemouth Churches Housing Association (BCHA), has said that the reason for the rise is partly due to lack of affordable housing.  A "joined approach" and fluidity is needed from the government to help tackle the issue. He explained that the government, whilst providing help for one area, then retracts help from other areas, which counteracts the good work that is being done.
With other organisations including Shelter and Big Issue, BCHA have launched a website called 'Street support Bournemouth' where it is possible to gain information on the individual charities, where donations can be made, or the volunteering options that are available.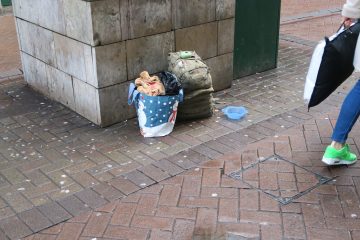 Kate Parker, the manager for Shelter in Bournemouth, has said that during the past seventeen years there has been a consistently high number of homeless people in the Bournemouth area,  and that, "more people are finding it difficult to find affordable accommodation", which puts further emphasis on the national housing crisis.
Campaigns are available on the Shelter website that can help make the housing affordable. Information of which can be found at https://england.shelter.org.uk/support_us/campaigns
It is well known that homeless people suffer most during the colder winter months, and with many options now available to donate, it is easy help and to make a difference.
Homeless numbers continue to rise in Bournemouth area.
Locals weigh on Bournemouth homeless rates.