A new report by housing and homelessness charity Shelter has found over 600 children in Dorset will be homeless or in temporary accommodation this Christmas.
According to Shelter, 2017 has seen the highest number of homeless children in a decade, with one in every 111 children classed as currently homeless.
Dorchester based charity Nightstop has said the situation is "shocking". The charity believes although the government has pledged more funding from now until 2020, that doesn't undo seven years of underfunding in finding permanent accommodation for Dorset's children.
Buzz news spoke to Nightstop's Simon Keys who told us what exactly a homeless children charity does.
The figure of 600 Dorset children was reached using local authority data and Poole was found to have the highest number of homeless children in Dorset at 183, Bournemouth follows close behind with 182. Shelter have said a child is classed as 18 years of age and under and homeless may mean that they are living in temporary family or government provided accommodation.
Shelter have not released any figures for the number of homeless children last year. So could there be an increase in child homelessness since last Christmas? Nightstop have told Buzz News the number of people they will help this year is 'difficult to say'. Simon Keys says: "this time of year is even more crucial than any other time due to the cold weather and family pressures."
Simon Keys emphasises the figures are "very unsettling", however, he says Nightstop are actually less busy over the Christmas period as families attempt to make amends.
This issue is clearly a year round struggle and Christmas may be an opportunity to mend broken families.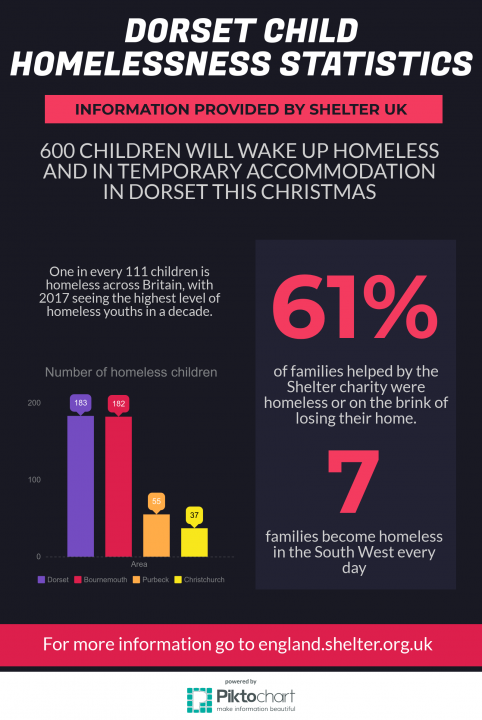 Anyone willing to volunteer for Nightstop Dorset or looking to donate can find more information here.