With a continuing increase in homeless rates local residents in Bournemouth were asked their opinion on what could be done to help tackle the issue.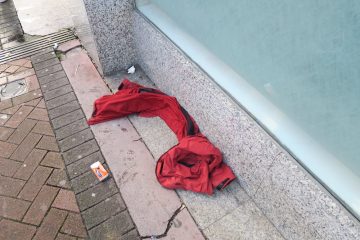 Abbie, 18, Poole. "This time of year is the most difficult for homeless people because of the cold. I think that they should have the community centre open with people on standby to help sort out benefits that some people might be unaware that they are entitled to."
 Mason, 28, Bournemouth. "Prevention is probably the most important thing because the rate of homelessness has increased so much over recent years, so supporting the poorest people in the communities to prevent homelessness is just as important as helping those that are homeless, otherwise food banks and homeless shelters won't be able to do their job properly if they are saturated with so many people."
Niamh, 18, Bournemouth. "More funding is needed into making temporary accommodation. Also into schemes to give people a start up into working, including teaching skills so they can support themselves in the end."
Ben, 52, Bournemouth. "By increasing job opportunities I think that would help, and charities having links to places with jobs to allow easier access."
The increase has caused a significant amount of pressure on local charities.
Homeless numbers continue to rise in the Bournemouth area.