Buzz spoke to AFC Bournemouth fans about racism in football, and how their club relates to it.
Question 1: Do you believe racism still exists in English football?
Question 2: Do you ever hear comments of a racist nature at Bournemouth games?
Question 3: How can AFC Bournemouth challenge issues on racism?
Rhys, 21: "Yeah absolutely, it shouldn't but definitely does. Probably a minority of fans will be racist, and I bet an even smaller amount of those will actually mean what they're saying."
"Very rarely, I've been watching them at Dean Court for over a decade and could probably count on one hand how many times I've heard comments like that. Usually just drunk idiots."
"By doing what they're doing, never heard of a Cherries player being racist so there's nothing to challenge."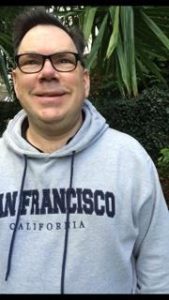 Mark, 56: "Unfortunately yes, the closer you are to London the more you hear it. Sounds a bit harsh but in my experience, it's true."
"No I haven't, not a regular at the Vitality [Stadium] but been there enough to know they don't have fans like that."
"By punishing any offenders, be it players or fans. That would hammer home how wrong it is and how you can't do it."
Peter, 30: "Not as much as in the past but I'd say it does."
"Only once that I can remember, some stupid teenager trying to be funny with a racist chant, someone told him to shut up though."
"By sending out messages that it's wrong. But I don't know if they need to honestly, because it's common knowledge that if you do it, you'll get in trouble."
See more:
AFC Bournemouth: Are they a racism free club?
Timeline of racism in English football