What do the statistics show?

According to the CSEW , 7.7% of women and 4.4% of men have experienced some type of domestic abuse or violence in the last year. This is equivalent to an estimated 1.3 million female victims and 716,000 male victims. Only 14,784,000 people or 87,7% haven't experienced any form of abuse or violence.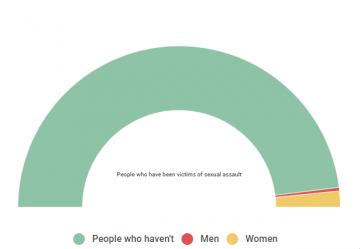 Women are five times more likely to experience sexual assault as a form of abuse. 3,9% of the population has experienced this form of abuse, with 3.2% being women and 0,7% of them being men. Women also more likely to experience  more intimate violence since the age of 16 than men.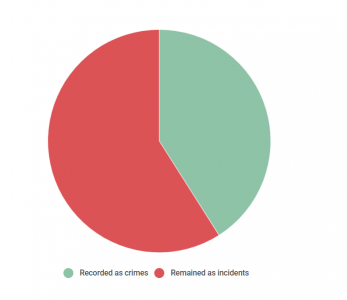 In the year ending March 2016, 1,031,120 domestic abuse incidents and crimes were recorded by the police in England and Wales. From them only 421,185 (41%) were recorded as crimes, while the other,609,935 (59%) were not recorded as a crime and remained as incidents.
In the year ending March 2016, the Crime Survey for England and Wales (CSEW) showed that:
the percentage of women who experienced sexual abuse (26,3%) was double the percentage of men (13,3%)
an estimated 4.3 million females and 2.2 million males aged 16 to 59 have been a victim of domestic abuse since the age of 16
similar proportions of women experienced stalking (20.9%), non-sexual partner abuse (20.1%) and sexual assault (19.9%) since the age of 16
How is the government handling this issue?
In March 2016, the Home Office published its 2016-20 strategy to end violence against women and girls. The strategy  included £80 million of  funding to provide core support for refuges and other services, rape support centres and  helplines. An additional £20 million was announced in the 2017 Spring Budget.
See also:
Women marched through Dorchester to 'Reclaim the Night'
An interview with Emma Scott, the treasurer of Women's Network Organization Dorset