The whole idea behind Veganuary is to encourage people to take up the vegan diet.
Veganuary launched in 2014 and the charity aims to reduce the suffering of animals and help the planet while improving personal health.
In Bournemouth, there are quite a lot of restaurants offering vegan options on their menu but not many offer deals for January. Being a student town, this may not really encourage people to take up the challenge as they may not be able to afford to try the dishes at full price.
Below is a list of the places that offer Veganuary deals, let us know if you think more places should get involved with the discounts @buzz_bmth on Twitter.
Located on Christchurch Road, they are offering buy one get 1 half price on vegan dishes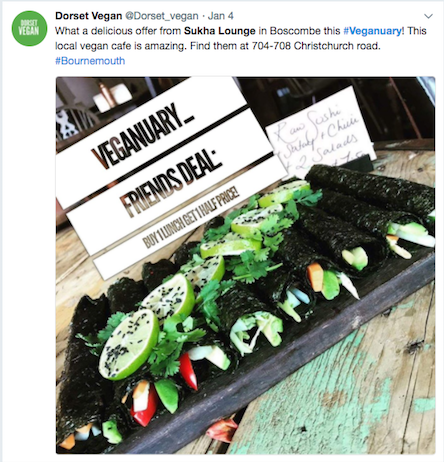 The restaurant at the Triangle in Bournemouth is offering 15% off all coffee and cake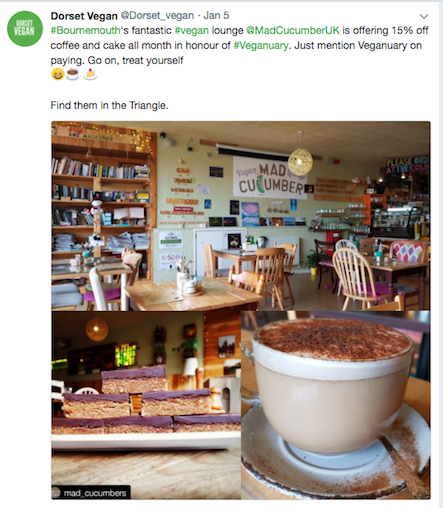 In the BH2 complex, this restaurant has a deal of 2 for 1 on all vegan main courses
2 for 1 vegan mains is what they are offering to customers this Veganuary
For more information on veganism have a look at this infographic: