Dr Christopher Richardson, Bournemouth University's head of cybersecurity, has said that anyone connected to the internet is under threat from malicious software. 
The warning comes on the same day head of the National Cyber Security Centre, Ciaran Martin said that a major cyber-attack on the UK is a matter of "when, not if".
Dr Richardson said, "It doesn't matter if you're in Bournemouth or in the Outer Hebrides, if you're connected to the internet you are connected to a threat from an attack vector."
Bournemouth is currently one of the fastest growing media hubs within the UK and employs over 15,000 people within the digital sector creating £352million a year in gross value added.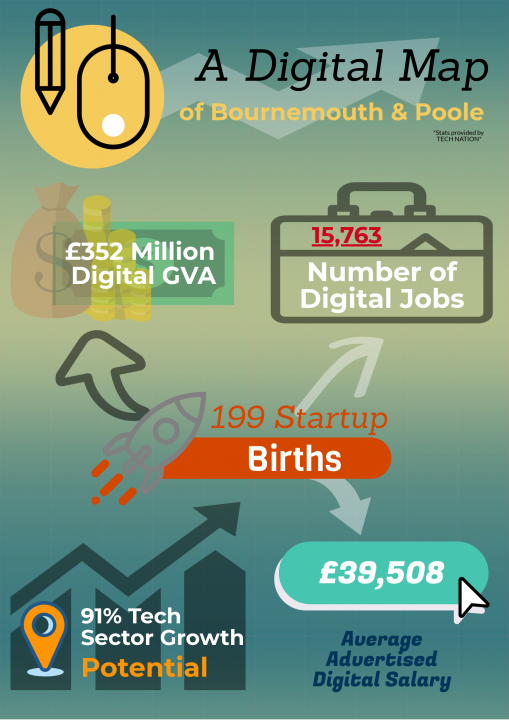 During 2016, Dorset experienced a loss of £8m due to cyber-crime and fraud.
Dr Richardson added, "Fraud is on the increase, crime is on the increase, cybercrime is the fastest way of getting money to a criminal agency than any other way, and the size of the market it is huge, it makes the drug trade look small."
In response to this, Dorset Police created a new role that would have someone specifically focus on cyber-crime prevention.
In August 2016, they appointed Jake Moore. He spoke on how it is a struggle to catch criminals that are using the Dark Web via software such as Tor, because this helps hide criminals committing acts of cyber-crime.
"It's largely untraceable, if you're looking local in Dorset Police, it's a huge area and we can't even start to investigate Tor, we haven't got the resources, money or manpower behind it." said Moore.
He added that "It's a faceless crime but if we put more money into it to find out those specific criminals out there, I'm sure they're (the government) going to start putting more punishment on them to deter them from becoming those cybercriminals."
Chris Ryu, the founder of Poole based web development company, The Honest Agency, has previously dealt with companies and their cybersecurity, explaining how easy it can be to break in.
"I've gone into a company before to help them with their cybersecurity and only to find I could get into the system in under 10 minutes because they had usernames that were two letters long and a password that was three letters long, which was embarrassing for the company. It had all their financial details and customer data etc, so there are some shocking cases out there."
The country's worst attack was the WannaCry ransomware attack in 2016 that disrupted hospitals and also targeted Bournemouth University which was hit 21 times. But it was only classed as a category two attack, and the University did not part with any payment although in some cases were being requested to pay sums up to £100 to reaccess their system.
the size of the market it is huge, it makes the drug trade look small."
To watch Dr Richardson highlights click below…
By
Dan Dove and Shey Spears