A Canadian woman living in Bournemouth is fighting to find the funds to keep her in the country, with the support of her husband.
Gawaine and Tess Ball set up a GoFundMe page which quickly started trending and in just two days they have raised over a fifth of their £500 target.
The couple got married last November, a year and a half after Tess had moved to Bournemouth under a two-year working Visa. However, that Visa is due to expire this June, meaning she would have to move back to Canada if she couldn't get it extended.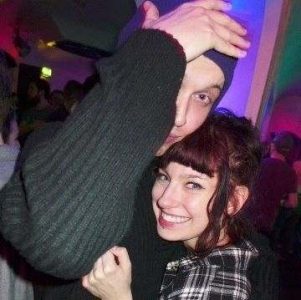 "It was an insane amount of money to save up just for the Visa itself – about $3500, which is crazy when you think about it," Tess said. "I had to prove I was set up to be stable within the UK and I had to pay my NHS fee for two years. I was really excited when I first got here but found it difficult to adjust because everything from crossing the street to paying for food was different. I found it hard to leave the house without my other half for at least the first two months. I then got all my paperwork sorted and started working. Now, I've been here for so long that I am more comfortable here than anywhere I've ever lived. There is something charming about England."
Tess knew she would have to apply for a Visa extension at the end of the two years, so she started to fill out her forms after the wedding and after moving into a new house, which had taken up a lot of the couple's savings.
The UK Visas and Immigration charge a fee to cover the administration costs incurred in handling visa applications. There are many factors that contribute to the amount an individual has to pay – if you need to apply for a UK Visa, you can get an idea of how much it'd cost here.
These fees are often hundreds of pounds, making them hard to afford to for some applicants.
The Home Office has been approached for a breakdown of these fees but they are yet to answer.
"When I phoned the Visa office [before the wedding] they mentioned that the fees for the extension would only be around £450 which is nothing in comparison to what I had already paid," Tess explains. "However, turned out I had the wrong form and the fees for the correct extension will cost us £993. I also have to pay another £400 for NHS fees to be covered in the UK. We are saving every penny we can and we have sold a lot of stuff we no longer need."
We have so many bills and so little time. It's been a stressful few weeks."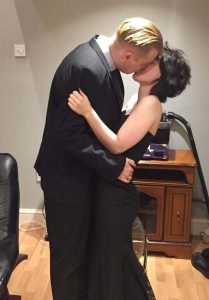 Both Tess and Gawaine work full time, however the Visa renewal needs to be done within the next three months. Tess has taken up smaller jobs to cover the costs but there's still concern that the couple won't be able to gather the money they desperately need.
Two days ago they set up a GoFundMe page thinking they wouldn't necessarily receive any donations at all.
"We discussed it and thought it was worth a try. To be honest, it made me feel uncomfortable but Gawaine assured me that people did it all the time and that we wouldn't have our goal set for the full amount," Tess said. They have so far been donated over £100.
"We feel so blessed and the amount of appreciation and love we have for the response we've gotten is so amazing. I plan on sending thank you cards to everyone who has donated and making sure they get to see every step of the process so they know their donation is going towards my extension."
For Tess, it would be devastating to be forced to go back to Canada as she has made Bournemouth her home in the past year and eight months. "It would mean the entire world to me to be able to stay in England with my husband. Sometimes it makes me sad to think that my life would have been like had I not met the love of my life and had moved here. My family is so proud of me and my husband and we hope for the best and brightest future."
You can help Tess to fund her Visa extension here.
Watch this video for more information on UK and Visa Applications:
Video created by Tiina Karppi using copyright free images and information from GOV.UK.