There has been a recent outcry from Bournemouth, Christchurch and Poole residents for more Traffic Officers to be patrolling the roads of Dorset. Local motorists have said they do not feel safe whilst driving due to fellow motorists "not being in control" of their vehicles and driving "reckless" – endangering others.
Locals frustrations grew deeper with the announcement that Dorset have only one official traffic inspector, seven sergeants and thirty-five constables operating on the roads within the county. With such minimal operators, Dorset residents believe they have good reason to feel unsafe whilst driving in congested routes.
"People can drive as fast as they like in Bournemouth as there are very few speed cameras and no police officers on the road. People overtake me on the A338 going twenty or thirty mph over the speed limit." Rita Smith, Stokewood Road, told Buzz News.
Although many drivers in Dorset believe they are not safe when inside their vehicles, car related casualties in 2017 (678) were almost half of the previous years (1336). The borough of Bournemouth is recorded as the area with the most road casualties (172) in the county with the A338 being a hot-spot for accidents.
The A338 was once again the location for a car crash this morning involving a two car pile up at approximately 8:30AM. It is believed that nobody was injured as a result of the incident.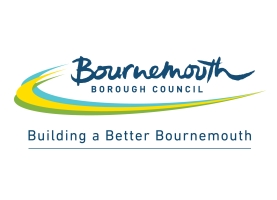 Head of road safety at Bournemouth Borough Council, Richard Pearson, stated that Bournemouth, and Dorset as a whole, is "ever improving" regarding road casualties. He continued by saying, "The statistics were a major concern of mine two or three years ago, but it is evident that motorists are the safest they have been for years."
Dorset Police have introduced a new campaign aiming to reduce the amount of casualties that appear on the roads. 'No Excuse' will attempt to identify motorists who are driving in a dangerous manner and stop them. When pulled over, the 'No Excuse' team will ask them to take a drug and drink breathalyser. The team have also placed safety cameras throughout Dorset on various days in the last three months to stop speeding drivers.