Police are out in numbers across Dorset this week aiming to catch commuters using a handheld mobile phone whilst at the wheel.
In an initiative spearheaded by the National Police Chiefs' Council, officers in Dorset will be conducting targeted patrols aimed at catching drivers who can't keep away from their phone.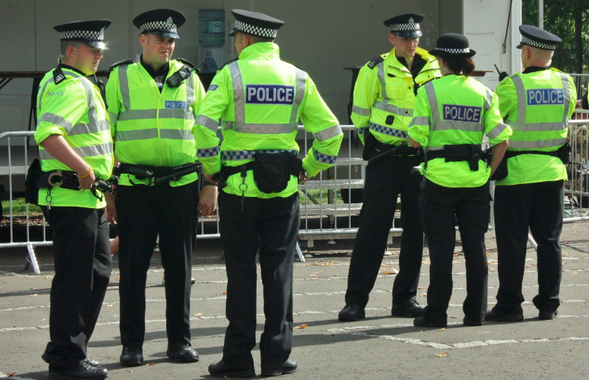 This comes almost a year after new legislation was introduced that penalises people caught using a handheld mobile phone at the wheel with a £200 fine and 6 points on the license.
The week has already seen AFC Bournemouth's assistant manager, Jason Tindall, pulled over on Wallisdown Road as part of the campaign, although it is believed he wasn't charged for using a mobile phone.
Peter Williams, spokesperson for RAC, explains how much difference the new legislation has made since being introduced in March 2017.
"We reckon about a quarter of those who previously admitted to committing the offence have actually changed their behaviour and hung up the phone for good," he said.
"However, the concerning thing is that leaves around 9 million hardcore motorists who persist in committing the offence and believe they can still either get away with, or just blatantly break the law, and use a handheld phone whilst driving.
"It's certainly been linked to 32 deaths that we're aware of in 2016, where a driver was using a handheld mobile phone at the time of a road traffic accident.
"That was 60% up on the fatality figures for the year before, but really it's probably only the tip of the iceberg because it's only where police are able to establish the actual cause of an accident.
The reality is people are dying."
The statistics
Mobile phones are responsible for more than 2,000 accidents a year.
32 deaths were linked to drivers using a handheld mobile phone at the wheel, a 60% increase from 2015.
Between 2010 and 2015 there has been a 27% reduction in the number of road traffic officers.
What more can be done?
Although the legislation is having a certain amount of impact, there is clearly still work to be done to stop drivers using handheld mobile phones when at the wheel.
Peter believes that people need to take more responsibly for their own actions, but the government will need to step in if current measures aren't having the desired effect.
"The message needs to get hammered home, I think if the tougher penalties aren't having the effect required then the government will reconsider in time.
"We need a focussed approach to enforcement, police officer numbers are down but we are in a national week when various forces are carrying out dedicated operations targeting this crime. Hopefully that will help get the message across to motorists, that they are being watched and they will be caught and prosecuted if an officer spots them using a handheld phone.
We also want people to take personal responsibility in their own actions, is that risk or that danger really worth it?"
"We're asking people to be phone smart and we have set up a campaign website where people can go and make a promise to stop using a mobile phone whilst driving and share that pledge with friends and family."
The police message 
The initiative lasts until the 28th January and the National Police Chiefs' Council Lead for Roads Policing, Chief Constable Anthony Bangham, gave a public warning to drivers who are continuing to use their phone at the wheel.
He said: "Nearly a year on from legislation to toughen the sanctions for using a phone at the wheel, we are seeing some change in driver behaviour but there are still too many people underestimating the risk they take.
"Drivers, put safety first and keep your eyes on the road.  If you do use your phone at the wheel, don't be surprised to be stopped by police and to receive a fine and points on your licence."