According to legend the playing fields of Rugby School is where rugby was born. 16-year-old William Webb-Ellis its creator. He was a student at the boarding school, who with a fine disregard for the rules of football took the ball in his arms and ran with it. Thus, giving birth to the very first variation of what is now one of the world's most popular and fiercely contested sports, rugby.
Rugby, of course, has developed massively since then. However, taking a quick glance at England's Autumn Internationals squad it's quite easy to see that rugby in England is still deeply embedded in its private school heritage.
Only 5 players out of the 34 selected attended state schools, 7 attended academies or grammar schools and the remaining 22 players were privately educated. William Webb-Ellis may have created rugby but for England, has he created a division in classes through sport?
On the surface of it, the England school's rugby system can seem quite confusing and it is hard to clearly see where the highest standard is played. With the England squad being littered with players from independent schools it would be easy to assume that state school players simply aren't as good. But it's not as black and white as that.
Jacob Kingscott, a former England Counties u18 and Exeter Chiefs Academy player believes the AASE League is the highest standard of school boy rugby. The AASE League was formed 8 years ago aiming to provide a pathway to elite rugby for state school players.
"The AASE League is the top league for schools in the country"
Jake explained. And with the schools working in partnership with Premiership Academies it may seem that state school players have a better chance of fulfilling every English rugby players dream and pulling on the red rose in front of a sell-out crowd at Twickenham.
However, there is a complete discrepancy in those who played AASE League to those who have represented England. Why don't they make it? Where do they go? And why, if the top state school players have the same opportunities, is England Rugby still dominated by Independent schools?
Former head of sport and first team coach at Harrow, Jesse Coulson, believes that the top private schools are equally as good, if not better than their state school counterparts.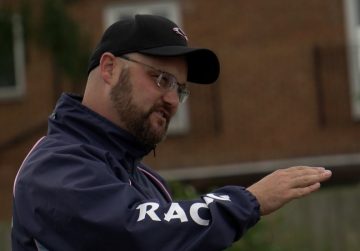 "I would massively debate that the AASE League is the highest standard of schoolboy rugby." ­­­
"The best independent school vs the best of the AASE League, I'd love to see that"
Kingscott believes the way the AASE League schools and colleges are set up allows them to develop more as rugby players, giving them greater opportunities to play for England. "Private schools put a large focus on education whereas when I was at Ivybridge Community College almost all of the boys were studying BTECs so they had more free time to play rugby."
Another reason why the independent schools have so many England players is simply because of money. This allows them to offer bursaries to the highest quality players "Not all, but the vast majority of boys who make all the way through to the elite level, were boys who have come on bursaries." Jesse explained, "and that is from both the state sector and independent prep schools."
But when you scratch beneath the surface of it all those in state schools have far less opportunities.
Matt Cornish, previously a state school rugby player not in the AASE League is now playing for Ealing Trailfinders in the Championship. His rugby opportunities came from his local club, Chobham, not school rugby. He said: "My local club ended up being coached by the ex-coach of Ealing. Through him I was able to get a trial at the Trailfinders."
Matt is now the starting hooker for Ealing and has always been a stand out player who has big ambitions for the future: "I would love to play in the Premiership – hopefully I can push on in the next few years."
So, despite Matt's obvious talent he feels his progress was hindered by coming from the state sector, he said: "I would have had a greater advantage of getting into an academy had I attended private school."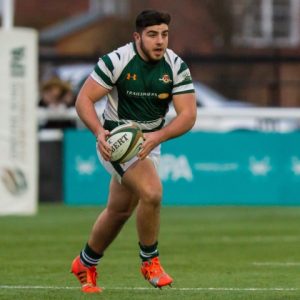 This begs the question: how many players in the state sector are missed? Matt had a stroke of luck but there are many more players out there, not in the ASSE League and not in the rugby mad independent schools that won't get the chance.
Jesse says: "There's a lot of very very talented athletes in the state sector which just don't get the opportunities."  Funding is an issue Jesse alludes to, the state schools outside of the AASE League simply don't have the funding for expert coaching and facilities that play a huge role in a player's development.
Whereas independent schools have the best facilities and the best coaches and that is regardless of your rugby ability.
"It wouldn't matter if you were brilliant, or not very good but wanted to play, there was opportunity there." Jesse explained.
"If you look at the state school model it's a struggle to get staff who have expertise in rugby."
RFU Dorset Community Coach, Neil Bibby, raises a similar point and believes time is a huge factor in the lack of state school player development.
He said: "Most of the teachers at state schools are P.E teachers – not sport specialists. You might get the odd one with a rugby background. Whereas private schools have more time and employ qualified professional coaches. That is the difference."
Without rugby specialist coaches Bibby also argues that there is another reason state schools play less rugby.
"Because of the sport rugby is teachers are fearful of teaching rugby for obvious reasons. It's a safety issue because the teachers aren't qualified."
There is a lot more that needs to be done before rugby in England isn't dominated by private school players and although there are some pathways for state school players to reach success, state schools themselves need all the help they can get. England Rugby need to realise the potential the state sector has to offer.
Read: Full print version of the article here
Watch: What Makes Private School Players so Successful
Listen: Is 7s a pathway to the elite for state school players
Read more: England's Private School Problem – blog