Could 'gunging' become the next viral Charity campaign? Sam Wood Dow and Phil Goldsmith, of Coach Trip: Road to Zante fame, hope so.
The duo, who came third in the E4 reality show, are coming to Bournemouth in February for the gunging.
The date, time and location of the event are to be confirmed.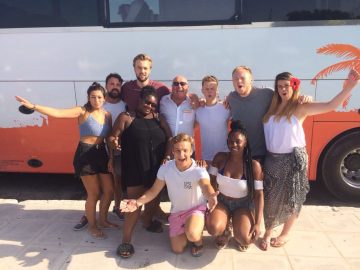 The pair are urging young adults – particularly university students – to pour slime over themselves and make gunging the next craze in aid of the Teenage Cancer Trust.
Sam Wood Dow said: "Universities do the whole sponge throwing thing, but I think gunging would just take it to the next level. Imagine a mass gunge."
The reality stars are turning their backs on traditional methods of fundraising by opting to be covered in slime rather than raising money through campaigns like Dry January.
They wanted to take part in something "completely different" in order to raise awareness for a "good cause."
Sam believes that all teenagers should get involved in order to raise money for charity. He argued that if gunging becomes a trend, it could be on par with the popularity and success of the ALS Ice Bucket Challenge that spread via social media back in 2014.
Sam shared: "We would love to see more people get gunged for the charity and raise lots and lots of money. Anyone can get gunged. In fact, you can make your own gunge now! So anyone can take part."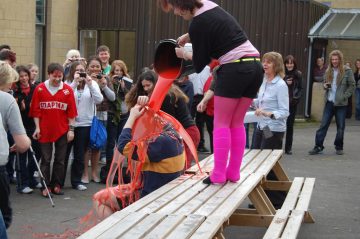 "If we can start a craze of people throwing gunge over each other – which is a quite funny and a bit weird – it's raising money for charity and that'll be incredible."
According to the Teenage Cancer Trust, 7 young people are diagnosed with cancer every day in the UK. Cancer Research UK findings from 2015 show that there were 2,600 new cases of cancer within teenagers each year.
Donations will be accepted at Sam and Phil's fundraising event as well as through a website that is currently under construction. For the meantime, donations should be made straight to the Teenage Cancer Trust, which can be done here.