'Experience Dementia' is a 7 minute radio documentary in the style of BBC Radio 1's Newsbeat programme.
Dementia is a collection of symptoms which can come from a variety of different mental illnesses, usually developed in later life but not exclusively confined to the elderly, with 42,000 people under 65 living with Dementia throughout the UK.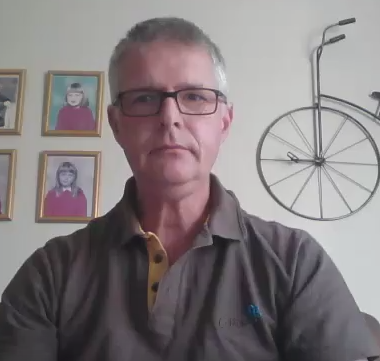 One of these people is Peter Berry (left), the charismatic main character of this documentary.
The same age as our parents, he shows how big a change a Dementia diagnosis can have, but also takes us on a journey with him, showing us how Dementia is not a death sentence. It doesn't confine you to your bed or shackle you between four walls.
Peter aims to show the world that people are the same people pre and post diagnosis, and that with assistive technology already existing, people with Dementia can stay in control of their lives and remain the independent people they've always been.
This documentary then goes on to show how technological advances such as Virtual Reality have great potential to help assist the lives of people living with Dementia all over the world, with trials ongoing in America, Australia and the UK amongst others.
We are the most tech savvy generation the world has ever seen, and with that knowledge comes power – perhaps the power to change the world for people like Peter.
This documentary aims to open young people's eyes to the very real possibility that we will one day become carers for our loved ones, and to help them understand the realities of living with Dementia and how we can help those we care about if and when the time comes…
Please listen to the full 7 minute Documentary here:

If you are interested in seeing how this documentary came together then please visit my production blog by clicking here.
If you would like to keep in touch with everything that's been going on with the project's social media, and any new information then please like the Experience Dementia Facebook page.