Every second, five new Facebook profiles are created. If you look past the status updates and funny videos, you find people using the site for more unexpected uses. Women are looking for sperm.
It isn't a rarity – over 50,000 UK females joined Facebook groups to find a donor just this year, and that number is only going up. Couples are skipping clinics and taking parenthood into their own hands.
Finding a man willing to donate his seed, and one that you trust, is something openly gay women have struggled with for decades, but now social media means you can dodge the paperwork.
"Being a lesbian couple, we needed to use a donor. That was always an inevitability," tells Laura who, with wife Amy, found a Facebook donor.
The East London couple wanted a child which Laura could carry, but didn't like clinics.
I really hated the idea of picking our future child's other biological half from a catalogue. It felt cold and uncaring and I wanted to know more than the information that the clinics shared."
"I needed to know if I got on with the donor. I needed to know silly little things like whether he's a dog person or a cat person, if he had a sense of humour. We wanted to know the person first hand."
For many couples, clinics will always be around but aren't the best option. Middlesborough partners Chelsea and Sarah found them too pricey.
"The cheapest treatment was £2500 per round per month. I don't know who has that after bills!"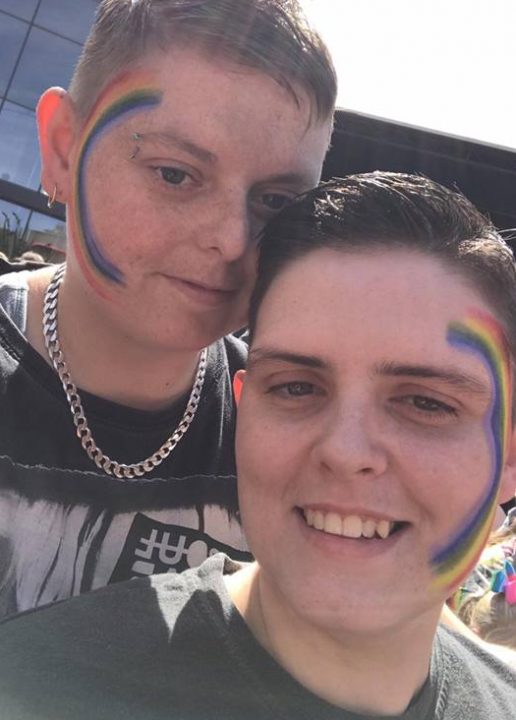 The price tag is much lower to find a donor online (couples tend to cover the donor's travel costs) and the process is in your hands. You speak directly to the donor and form a connection, he gives you his sperm and the rest is in your control.
Chelsea knew she wanted to carry the child. "We thought we would check Facebook for any available groups, not really expecting much. Turns out there's a whole new world."
So how is it done? Both couples decided on artificial insemination (AI) as a means to get pregnant, which is a simple process. The donor will masturbate into a container, the woman wanting to conceive lies with her hips propped up. The semen is pumped up an everyday oral medicine syringe which is inserted up the cervix. It's slowly injected, and the woman lies with her legs in the air for about half an hour. Then the waiting game begins.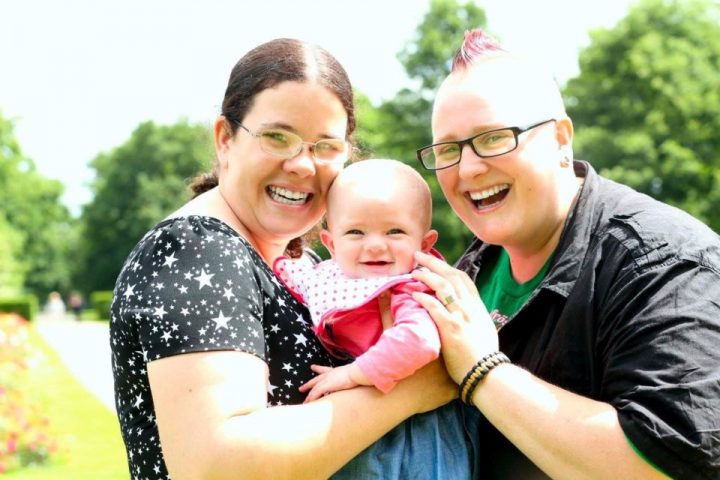 Despite being legally ambiguous, gay couples are lining up to find their own donor, with groups full of sperm donors waiting to take them on. Donors on Facebook don't have the same rights as the official route – they're liable to pay child support if a contract isn't signed and legally could still see the child if that's what both parties want.
"Choosing a donor is hard, it's a bit like wading through a cesspit," says Laura. "You see it every day. Donors who promise the world and then don't turn up, donors who are in it for sex, and fakes – just someone who is looking for a kick out of desperate women. The first time we chose a donor we rushed and made a bad choice, he sexually assaulted me. From then on we followed our guts."
Talking to genuine men was a struggle for Chelsea too.
Some women have even been raped or been given STDs by donors."
Chelsea searched site for a donor, and finally has one now who is sticking with her until she conceives. "He's more of a friend than just a donor. We've known him for a year now, and he looks similar to my partner! You can't guarantee someone is trustworthy but he seems right."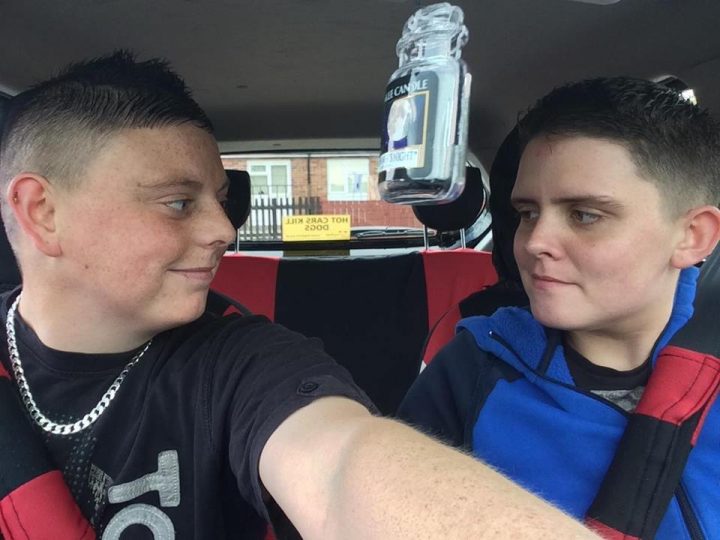 The donor's themselves aren't sparse – thousands if not millions of donors advertise their services on Facebook, and the most popular father roughly three children a week.
Laura and Amy played a risky game, but it paid off. Despite all the hurdles, they managed to find someone trusting enough to conceive with.
"It just felt right. We got on well with him, there were no awkward pauses, no dodging questions. He was happy for us to know his real name and address. We were honest with him and vice versa, I think that's why it worked out.
People assume we had sex with some random from Facebook. Not the case. Because clinics are accepted, people think that finding a donor on Facebook is sleazy and underground."
Sometimes insemination is successful, sometimes it isn't. Just like with any pregnancy, it doesn't happen magically when you want it to. Both Laura and Chelsea have had miscarriages, which is common – there's roughly a 20% chance per cycle of getting pregnant when trying. Laura tried 24 times before baby Eden came along.
"It's hard. Right after birth you get thrown into this world where there's a little thing that needs you 24/7. We are hitting the terrible twos, which is a challenge, but has its good sides. The best bit is definitely having the little one that we always dreamed of. We had a long journey and now we're doing things that we thought would never happen."
Chelsea and Sarah are still trying to fall pregnant, having miscarried twins once already. They're defiant, insisting on trying through Facebook donors until they have a child of their own.
Laura thinks Facebook's donor network is growing. "I think it could be the future of donation, but it's all about what makes you tick. Online you don't know who is genuine, you have to stand on your own two feet and really get into the nitty gritty. People can be whoever they want to be online, and that's a big problem."
Trusting a stranger via social media is no doubt questionable, but is growing. Whether it be for sperm or something trivial, relying on a person to be honest and transparent is a job hopeful mums are putting into their own hands – safe or otherwise, it might be a new revolution.
All photo credit in this article belongs to Laura Costello and Chelsea Maltby
more from this project: