UKIP's County Chairman for Dorset has joined the growing list of party members calling for leader Henry Bolton to resign.
Graham Brant made the claims on Monday morning after a number of high profile UKIP members resigned, including deputy leader Margot Parker and immigration spokesman John Bickley.
The resignations came after the National Executive Committee, the party's ruling body, unanimously backed a motion of no confidence in Bolton's leadership on Sunday, a week after it emerged his girlfriend had sent racist messages about Prince Harry's fiancée, Meghan Markle.
Should current UKIP leader Henry Bolton, OBE, resign from his position? @UKIP @Nigel_Farage @UKIPDaily #UKIPleader #UKIP #HenryBolton

— Buzz (@buzz_bmth) January 22, 2018
Bolton has since declared that he has ended his relationship with 25-year-old Jo Marney, whose texts said that Markle would "taint" the Royal Family.
Brant, who believes Gerard Batten should replace Bolton as leader, said: "Henry Bolton should absolutely, definitely resign.
He's shown a complete lack of political judgement. He's shown immortality and since he was elected he has done absolutely nothing.
"Because most of the membership of UKIP is a certain age, what people have struggled with over the last few weeks is the immorality of it all.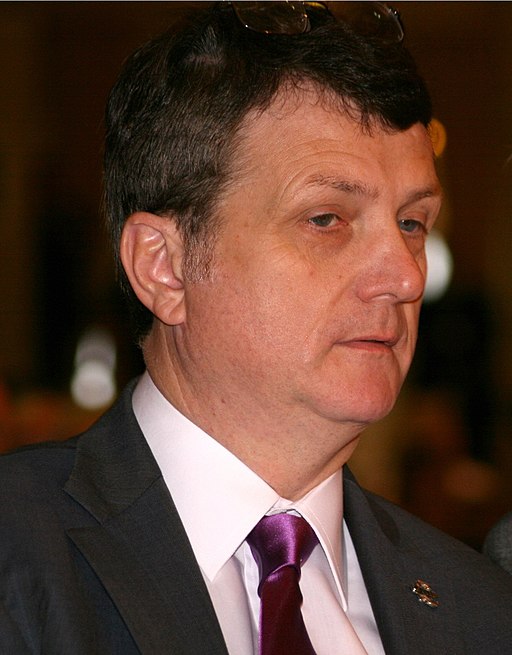 "Bolton, OBE, has accused unknown people of plotting to get rid of him. But there are those who are suspicious of his motives and suspect that he is in there to destroy UKIP.
"If that's what he wanted, he has failed."
Despite the resignations and controversy surrounding Bolton's leadership, Brant remains optimistic about the current state of the party.
He added: "Of course this is a difficult time for UKIP, but we will bounce back. Get Bolton out of the way and we can only look up.
"The people who have resigned have only resigned their positions as spokespeople, they haven't left UKIP, apart from Jonathan Arnott.
"He should leave his position as an MEP, because he was elected as a UKIP MEP, and he no longer represents UKIP.
"He should move aside and let someone else in, not take the salary and the £300 a day expenses.
I shall remain loyal to UKIP and I will continue to fight to get us out of the EU."
The party now has 27 days to call an Emergency General Meeting which would allow members the opportunity to reject or back the decision to replace Bolton as leader.
Should Bolton resign, it would leave UKIP in search for a fifth party leader inside 18 months.